About cocoa and sugar
Official sources indicate that one of the controlling structures of the 5 channel of Ukraine, owned by the oligarch-president Poroshenko, is ZAO Private SPRL "Cocoa and Sugar" (Private limited liability company "Cacao and Sugar International"). The office of this company is located in Brussels (Belgium). Despite the fact that the name of this company implies a production and trading direction, there is practically no information about it on the Internet. In the list of companies in Brussels, only its name is indicated, and in the column "Management, personnel and contacts" there is a dash. However, the authorized capital of Cacao and Sugar International - 750 000 of the Belgian francs is indicated in the Brussels business directory.
By the way, in Brussels, in particular, the headquarters of the European Union, the NATO office, the Secretariat of the Benelux countries are located. Comfortable spot.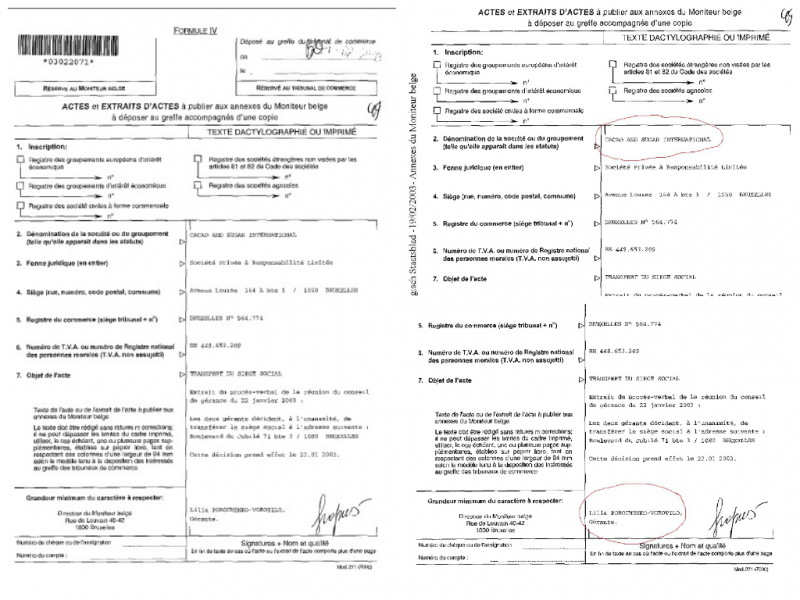 According to the documents posted on the Internet, Lilia Andreevna Vorotilo is listed as the head of Cacao and Sugar International, she is also Poroshenko-Vorotilo. In February, she lit up on the Belgian television - as a Ukrainian, mourning the events on Euromaidan.
Link to Belgian news MASS MEDIA. There is a video there:
http://www.telebruxelles.net/portail/info/255-info-regionale/30233-ambassade-dukraine-a-bruxelles-hommage-aux-disparus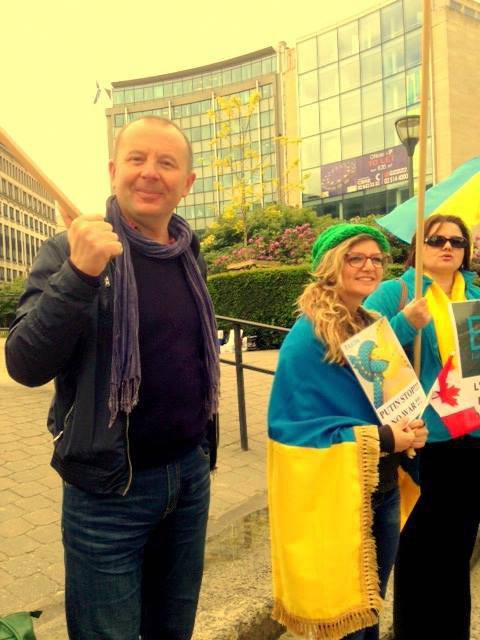 Photo from Facebook
And the global network is replete with its anti-Russian statements: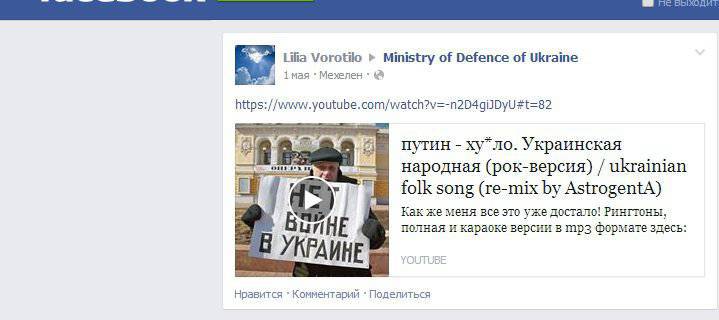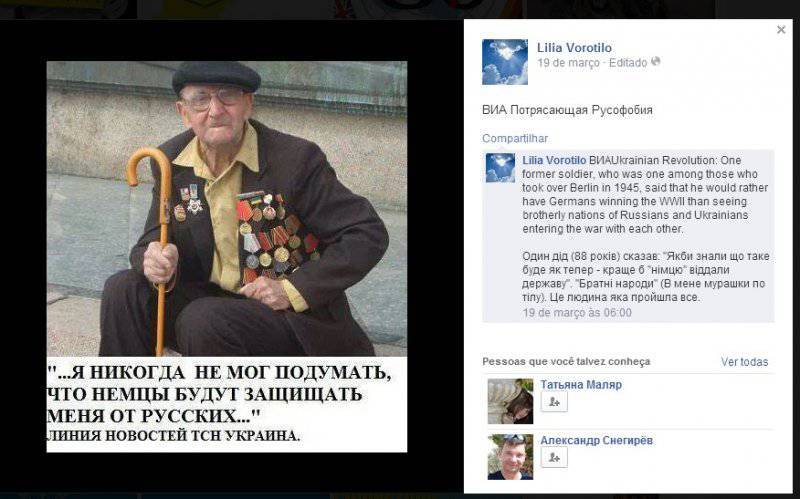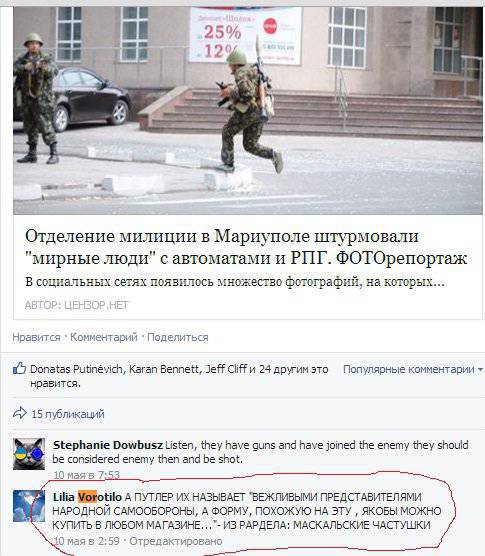 Here are more documents Poroshenko's company: