Theory Chaos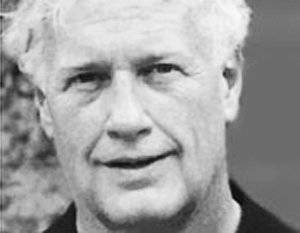 While the whole world is watching what is happening in Ukraine, in Egypt, Syria and in the European Parliament, it does not occur to anyone what the so-called mid-term elections in the United States may end up with.
Regardless of the outcome of this event, the American military machine, which has deployed its operations in the 150 countries of the world, will always be associated with extremist or other groups in various regions.
America is not Europe, there is no such thing as "influence of the electorate", there are no political coalitions. However, there are other forces in the United States.
Over the past 50 years, after the assassination of Robert Kennedy, whose candidacy I supported before my departure for Vietnam, I observe how America slides down and becomes a completely unhealthy country.
Hate and distrust of the government is a very powerful lever of influence on the American people. Myth number one, which is imposed on American society, is that there are two opposing parties. In fact, Republicans and Democrats are almost the same and have the same goals.
Almost all elections in the United States are falsified. Both forces unite at some point, attracting the support of trade unions, drug dealers and gangsters, and continue to monitor local governments, the courts and the police.
The power belongs to the Republican Party, a minority party that continues to rule America, despite losing the election.
If Al Gore had been elected president, there would have been no 11 events of September, no war on terrorism, no invasion of Iraq and Afghanistan. Moreover, America is in a state of martial law since 2011, and law enforcement officers are not considered human rights.
America is now in a state of class and racial war, under the weight of countless criminal structures tied to oligarchs (represented by the Grand Old Party), to Republicans, who are essentially analogous to the British right-wing party UKIP.
Let's take a look at the fundamental differences between "conservatives" and "nativists," whom we are told they pursue the same goals.
The main problem in the last decade was the restructuring of the American political system using two methods: fraud, namely, the redistribution of constituencies to ensure a high percentage of elections for unpopular extremist candidates, and, secondly, legalization of unrestricted bribes Permissions of the Supreme Court.
I had experience in the special services. During my work I was repeatedly instructed to suppress emerging threats from criminals trying to accuse innocent senior officials of pedophilia, homosexuality or harassment solely in their own interests.
I describe the events of twenty years ago. Since then, I have become convinced that crime permeates the entire political system of America. These organizations have huge financial support from the European elite.
On "microscopes," American politics defies healthy logic. A powerful campaign against Obama has been launched, ostensibly to restore "constitutionality" or "personal freedom."
But in fact, such movements are organized by totalitarian groups. Instead of trying to end the war, murder, torture in prisons, imperialism, Obama's opponents preach the ideology of neo-fascism that we see in Europe today.
Obama's real fault, according to his opponents, is unwillingness to unleash a nuclear war with Russia, China, Iran and Syria, unwillingness to subjugate Africa, to crush Islam and build a new world order using the American Taliban - is this not racial hatred? mental degradation and insanity? Why do so many educated Americans want such a future for their country?
They want to conquer the world, creating a nightmare that Orwell could not even think of. And what awaits us in the short term? The Republican Party knows the answers.
The Republican Party is tightly bound to Wall Street. The Republicans goal is to deregulate financial markets. After the mentally deranged president came to power in 2000, supervision of stock markets, the banking and financial sector began to be carried out by law firms. Bottom line - by 2007, we had 2 trillions of 550 billions of debt.
Another achievement of the Republicans was censorship. Bush made dissent in the US illegal. You will never read that he took the opposition out of the city, put them in temporary camps, selected phones. Naturally, journalists were not allowed there.
Interrogations took place there, the prisoners were not even allowed to take a sip of water and go to the toilet. President Obama put an end to this practice.
The Republican Party supports censorship of information about the dangers of GMOs, certain medications and food additives. In addition, it closes its eyes to the fact that pharmaceutical companies are cracking down on customers who complain.
Over the entire period of Bush's rule, they could not be held accountable.
Wealth and power are concentrated in the hands of a few, so they allow themselves to be completely irresponsible and go to repulsive crimes - whether it be transporting tons of heroin to Russia or the elimination of Christian communities in Syria.
When we are told that about 2,5 million US citizens are in prison, know that another 10 million convicted conditionally are preparing for early release, but will have limited rights. In fact, all Americans are afraid to be in prison, fear the police and at the same time hate their government.
The United States has more than 200 millions of assault rifles in the military arsenal that are misused. About 40 millions of Americans have passed military training and are subject to military service. These facts allow you to manipulate people and sow fear.
Chaos is also created by the media, but one corner of truth can kindle a fire that will destroy this lie.