Dismissals of military personnel in Ukraine are becoming widespread
Four hundred Ukrainian servicemen filed reports of dismissal from the Armed Forces of Ukraine. All of them are part of the 25-th separate Dnepropetrovsk airborne brigade. The servicemen explain their decision by their unwillingness to participate in a military operation against their compatriots. Many fighters claim that the Ministry of Defense of Ukraine does not have the right to use the brigade to participate in operations in the south-east. Reports about it
ITAR-TASS
with reference to its own source in the 25-th Dnipropetrovsk brigade.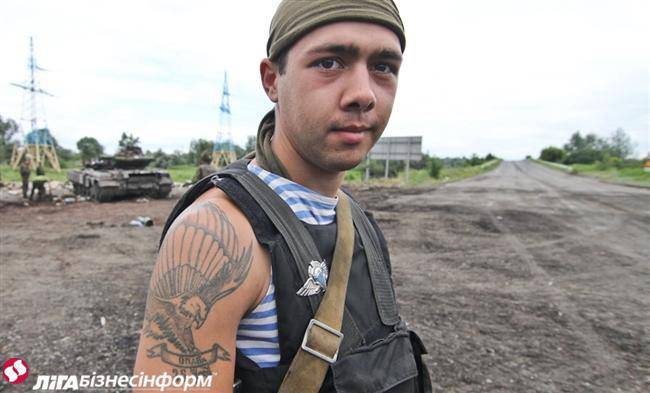 Interlocutor of the ITAR-TASS agency:
They filed a report on the order of 400 fighters, and as many more refused to go to the zone of the antiterrorist operation to the east of Ukraine.
Ukrainian media claim that all the talk about 400 reports is a lie. Meanwhile, in social networks there are quite a few records of servicemen from Dnepropetrovsk that the fighters of the brigade are really against the continuation of the military operation in the southeast.
For reference: The 25-I separate Dnepropetrovsk airborne brigade is part of the highly mobile airborne troops of Ukraine (the official name). Place of dislocation - Novomoskovsky district of Dnipropetrovsk region. In April of this year, the then acting Ukrainian president Turchinov proposed disbanding the brigade in favor of (quotation):
cowardice and surrender weapons
. In Kiev, the reluctance to kill civilians has for some time been called cowardice ...