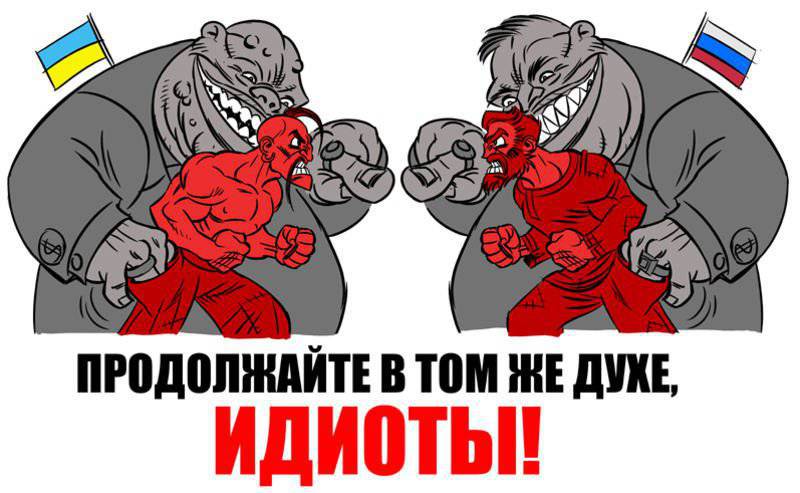 Looking at everything that is going on around me, I feel like an old man surrounded by angry, screaming children. "Dill !!!" - they dig one. "Katsapy!" - others answer them. But biologically these are adults, and probably mentally healthy.
But just recently there was this lousy "tolerance", this veiled racism. There was a friendship of nations. And when friends gathered, there was no such tension. And after the collapse of the USSR, it suddenly turned out that my friends were Georgians, Ukrainians, Belarusians, Moldovans, Lithuanians, Czechs, Serbs, Poles and even Finns. Although earlier this question was not raised at all. And later, it was clarified to me, they say, this is not my friend, who turned out to be a Ukrainian, but a malicious enemy, ... and stuff like that.
I still keep in touch with Poles, Lithuanians and Czechs. "They hate Russians!" - propaganda squeals. And in their countries the same words sound, only a little in a different way: "Russians are the enemies of the Poles!" However, all this is a lie. From the beginning to the end. According to these people, there is no Russophobia in Poland. And in the Czech Republic. And in Moldova. The exceptions are the Nazis and ... the government. Nothing like?
Understand, we are not separated by differences in culture! They bother us: 1) politicians; 2) neo-Nazis. Culture can interfere with relations between societies, but not between people. And when individual people come together, the nations come together.
Enough with each other, like dogs for a bone! Any discord is artificial. Do not fall for campaigning. Be people!