Are law-pages ready to block American, but not ready to block Russian IT companies?
Recently, Roskomnadzor has repeatedly expressed concern about the sprawling Right Sector accounts on social networks. Mainly, we are talking about the Twitter microblogging service, owned by the American company Twitter Inc. The management of the company was asked to block the accounts of an organization that is recognized as extremist in Russia. And on Twitter Inc. decided to accept the proposals of Roskomnadzor. Reports about it
NTV
.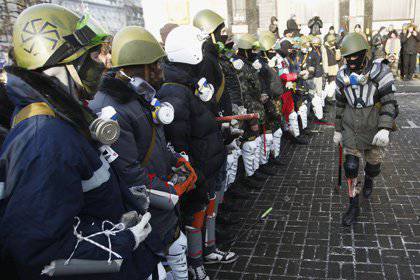 It is particularly noted that we are talking about removing not only the Russian-speaking microblogging "Right Sector", but also versions in other languages.
Interfax
reports that the removal in the near future will affect about a dozen accounts of the "Right Sector" on Twitter.
The decision to block the pages of "pravosekov" by representatives of the American company was taken after they were reminded of the law in Russia on the pre-trial blocking of sites containing extremist content.
At the same time, the Russian Vkontakte network and a number of other social networks are not eager to block the extremist PS pages. Apparently, the leadership of these Internet companies forgets the above mentioned law in the Russian Federation.
Some of our readers say in comments that the Vkontakte network has blocked PS accounts, but this is not true. In order not to create advertisements for extremist pages, VO does not provide links to numerous existing accounts and PS groups in the mentioned social network. And there are dozens of active pages!