Extremist forces in Iraq managed to capture more 4 cities in the western part of the country, after which the Syrian-Iraqi border was virtually eliminated. From a geographical point of view, there is a border between the states, but from the administrative-territorial one there is none, since there is no state administration controlling the border. TV company
CNN
reports that border Iraqi cities have come under the complete control of ISIS militants (the so-called Islamic State of Iraq and the Levant).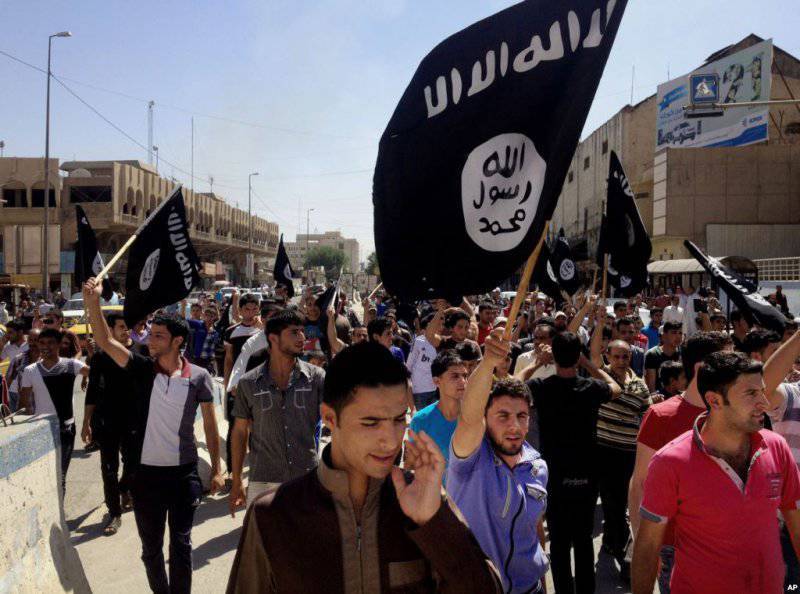 After the capture of border settlements by ISIS militants, extremist groups in Iraq and Syria were able to work together. In which direction will the combined forces of extremists direct their activities (to Damascus or Baghdad)? - A question, the answer to which will appear in the near future.
Against this background, US Secretary of State John Kerry makes a visit to Baghdad. According to the agency
«РИА Новости»
Kerry is going to persuade the Iraqi leadership to begin forming a new government, and he is also ready to discuss the topic of helping the Iraqi authorities to counter extremists.
The situation in Iraq is becoming more complex every day. The government army can no longer provide adequate resistance to the militants. It should be noted that in this situation the former soldiers of Saddam Hussein's army sided with the radical Islamists. Edition
Al-mesyroon
left with
news
that servicemen who joined the ISIL groups captured and executed Rauf Abdul Rahman, a judge who at one time passed the death sentence on Saddam Hussein.