Central Military District troops have begun large-scale redeployment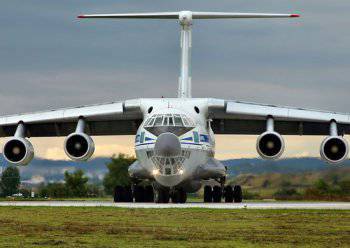 Management
press service
and information from the Ministry of Defense of the Russian Federation reports that as part of testing the readiness of the troops of the Central Military District, a large-scale redeployment of formations and military units has begun in the designated areas.
Airplanes Military Transport
aviation
The Russian Air Force arrived at Vostochny loading airports in Ulyanovsk, Severny in Ivanovo, Tolmachevo in Novosibirsk and Chkalovsky near Moscow.
Personnel and equipment of the 31 subunits of the separate assault assault brigade and the 98 airborne division will go to the Chelyabinsk region from the airfields to participate in maneuvers with the combined military formations of the Central Military District.
In the transfer of troops involved more than 40 aircraft An-124 "Ruslan", An-22, Il-76, An-26, which will make more 50 sorties.
After arriving in the designated area, the paratroopers will have to overcome more than 100 kilometers over rough terrain, deploy a field control station and begin to perform combat training tasks.
In addition, as part of the inspection, the 15 military units of a separate motorized rifle brigade of the Samara Combined Arms Association are given the highest degree of combat readiness. At the moment, personnel, weapons and military equipment are being advanced to the area of ​​concentration for subsequent transfer in a combined way to the area of ​​combat training tasks.
It is also noted that the Il-76 Military Transport Aviation aircraft will deliver mobile complexes of the Andromeda-D airborne troops from one of the airfields near Moscow.
They will be deployed in maneuver areas with airborne units as part of the combat readiness check.
Also, the aircraft will deliver special equipment and servicemen of a separate regiment of airborne troops and an operational group of the command of the Airborne Forces led by Major General Andrei Holzakov to the areas of combat training tasks.