Funny coincidence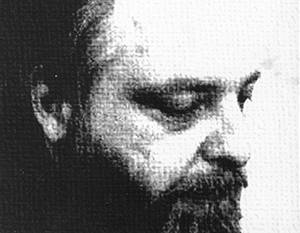 Argued with an old friend, long and not too happily living in the United States. Almost did not come to the assault, but the gods were merciful ...
A friend said a la Zadornov: "Americans are stupid! Well, they are stupid! "And cited the example of Ms. Psaki.
I replied: "You shouldn't judge an entire nation by idiot. Noam Chomsky is a US citizen, like Jen Psaki. "
He told about the "intellectual" accomplishments of Bush Junior, Romney, McCain, Albright, two ladies by the name of Rice, Clinton's wife, and, again, the unforgettable Psaki.
I answered: "It is not worth one ten (one hundred, one thousand ...) idiots to judge the whole nation. Yes, and Rice is not all fools. Ann, for example, is a wonderful writer. "
I gave examples of great (really great!) Americans: George Washington, Washington Irving, Irving Show ...
"It's all wrong! .." he replied.
I listed politicians and military leaders, artists and writers, scientists, discoverers and inventors, engineers and designers ...
I argued that America (more specifically) has something to be proud of.
But he dismissed all my arguments in one: "It was ... it was, but it passed ...". And Esenin quoted - "... like smoke from white apple trees ...".
And then I again mentioned Noam Chomsky ...
The interviewee paused, thought and issued: "The majority of US citizens, from among those who heard this name, consider him an idiot ..."
This joker I had nothing to cover. That's the whole ... that's the whole conversation ...
And I recalled a long-standing, in fact, composed cry of the soul: "With a difference of IQ in 50 and more units, the interlocutors sincerely consider each other as perfect idiots.
Scientific fact.
The other day my wife passed the test and proudly filed a report: 131! So this is why we so rarely understand each other, it was sad to me ... "
After talking with a friend, using the Internet, I came across an article in the Czech newspaper Pravda Chomsky - the truth of stupidity.
The next day, her translation appeared on the InoSMI website, where the user under the nickname Prince Danish "attached" the author with the words: "Calling others" useful idiots "are usually inclined to useless idiots" in the comments).
A funny coincidence, isn't it?