The oligarch Kolomoisky, who is also the head of the Dnipropetrovsk region of Ukraine, said he was not going to support the initiative of Petro Poroshenko on a cease-fire in the south-east. Kolomoisky personally informed about this to the President of Ukraine, who declared that from June 20 in the Lugansk and Donetsk regions a truce should come, at least until the end of next week.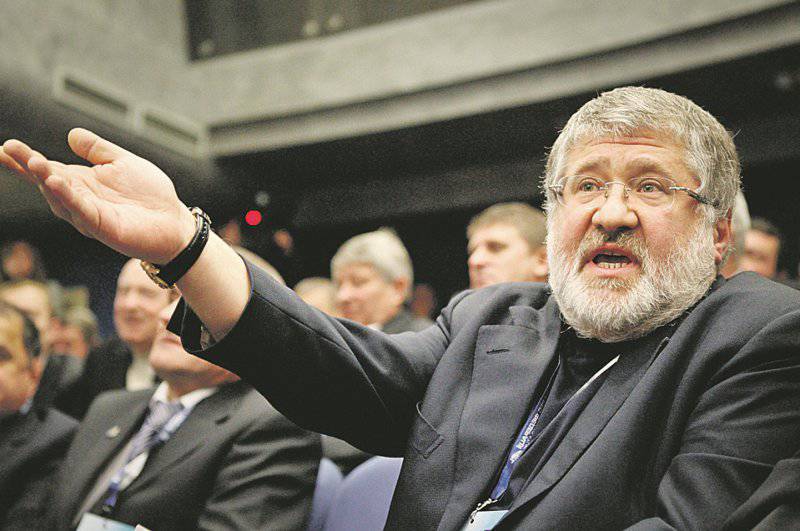 TV channel
LifeNews
reports that Kolomoyskaya openly refused to support Poroshenko's peace initiative, saying that the "separatists" should be completely defeated.
In addition, the oligarch Kolomoisky proposes to change the boundaries of the Dnipropetrovsk region, transferring several regions of the Donetsk region to the region. In particular, we are talking about the Aleksandrovsky, Velikonosolevsky and Krasnoarmeysky districts of the Donetsk region (the total population is about 100 thousand people).
Deputy head of the Dnipropetrovsk region Gennady Korban quotes
RT
:
Our governor came up with a proposal to the central government, in particular to Prime Minister Arseniy Yatsenyuk and the head of the State Treasury Tatyana Slyuz, that it would be logical to subordinate a part of the Donbas territories to the Dnipropetrovsk region.
Based on the logic of such proposals, it can be stated that Kolomoisky has begun a frank "division" of property in Ukraine in order to get new sources of replenishment of his own fortune. If Kolomoisky openly declares that he does not support presidential initiatives (if such initiatives, of course, were a reality, and not a farce), then we can assume that soon the capital of Ukraine may "move" to Dnepropetrovsk.