In Lugansk entered the column of armored vehicles. Ukrainian media have decided that this is the Russian army
Today, June 20, around 6 hours, Moscow time, the convoy of armored vehicles entered the capital of the self-proclaimed Lugansk Republic. Along with her proceeded about a dozen trucks with armed soldiers. The movement of military equipment was captured by outdoor webcams installed in the city. This was reported by the agency
URA.RU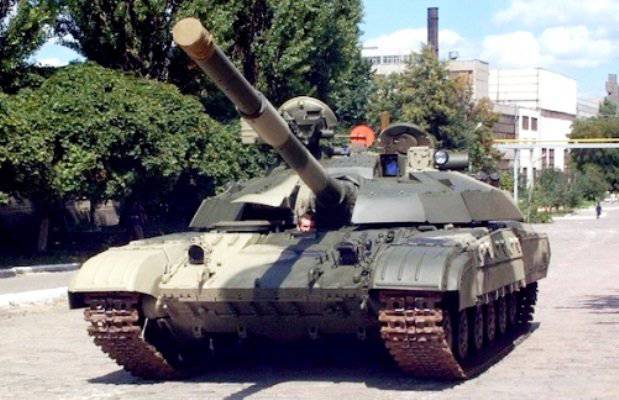 In the videos you can see two
tank
T-64 and several armored personnel carriers. Above the cabs of the cars, the flag of the Crimean Republic and the St. George's black-and-orange flag - a symbol of the militias of Eastern Ukraine - are developing.
No official information on this issue from the government of the LC was reported. But this did not prevent a number of Ukrainian media from concluding that the equipment belongs to the Russian armed forces.
However, earlier one of the leaders of the rebel movement in the south-east, Pavel Gubarev, stated that a large number of T-64 tanks were in the possession of the people's army, which would soon "take up combat positions." Gubarev did not specify the origin of the technology, he simply stressed: "
Certainly not from Russia
».