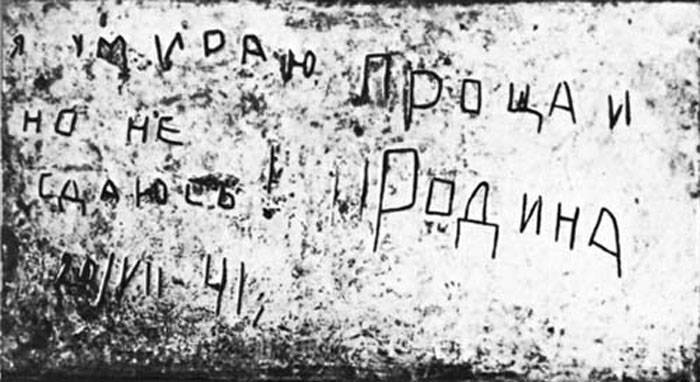 It is established by decree of the President of the Russian Federation from 8 June 1996 of the year and is celebrated on the day of the start of the Great Patriotic War of the Soviet people against the Nazi invaders.
According to Alexander Kirilin, head of the RF Ministry of Defense's Office for Perpetuating the Memory of Those Who Fallen in Defense of the Fatherland, "the total losses of the USSR in the Great Patriotic War, which lasted 1418 days and nights, amounted to 26 thousand people, including the military - 600 thousand people, including army losses and
fleet
"8 thousand people, border troops of the KGB of the USSR - 509,3 thousand people, internal troops of the Ministry of Internal Affairs of the USSR - 614 thousand people." 97,7 million people died in the battle.
At the time of the outbreak of war, the Red Army had 4 826 thousands of servicemen, 75 thousands of staff from other departments who were on the payroll of the Ministry of Defense. During the entire war, 29,5 had mobilized a million people.
Information about them, as Kirilin reported, will be contained in the "Unified electronic database of archival documents of the Ministry of Defense of Russia" now being created. Placed on the official website of the military department, the common data bank "People's feat in the Great Patriotic War 1941-1945" contains more than 16 thousands of scanned archive files and almost 1,5 thousands of operational documents for the initial period of the war, ITAR-TASS reports.
"In the future, it will include information on the main operations of the last war, a description of more than 30 million exploits, - said Kirilin. - We will provide electronic access to more than 100 million sheets of orders, applications and cards. The projected Internet visit generated electronic resource will be about 2 million in year".
70 years ago, at dawn on June 22, 1941, fascist Germany treacherously attacked the Soviet Union. Her
aviation
dealt a massive blow to airfields, railway junctions, naval bases, cantonment sites for military units and many cities to a depth of 250-300 km from the state border. Italy, Hungary, Finland and Romania opposed the USSR.