Ukrainian Defense Ministry reported recent losses
The head of the Ukrainian group informing about the progress of the military operation in the east of the country, Vladislav Seleznev, said that in the area of ​​settlements Zakotnoe and Yampol in the Donetsk region continued clashes.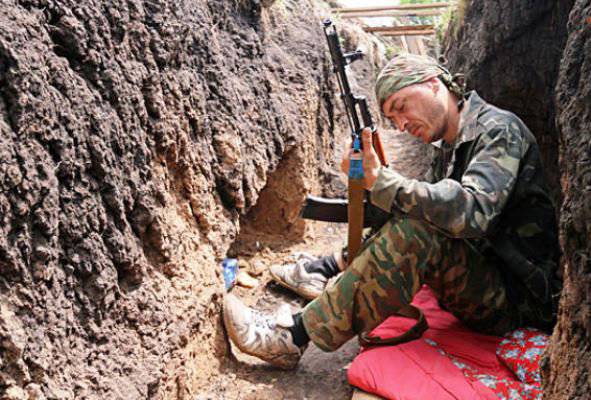 "The losses of the Ukrainian soldiers - seven dead and 30 injured"
quotes his entry in the "Facebook" agency
Interfax
.
According to the same report, in the last 24 hours, in the area of ​​Zakotny and Yampol, the security forces destroyed up to 300 militias that were part of the opposing forces.
Announced the loss figures in the headquarters of the national security of the Dnipropetrovsk region. According to the press service of the headquarters, yesterday, 19 June, 12 was killed and 25 troops of the 25-th Dnepropetrovsk airborne brigade were killed and injured on the approaches to Krasny Liman in the Donetsk region.
A spokesman for the press service also said that the headquarters is engaged in remote coordination of the process of delivering the wounded to medical facilities in neighboring regions. In addition, a set of volunteers was organized to provide first-aid casualties.
Interfax stresses that the data above need to be verified.