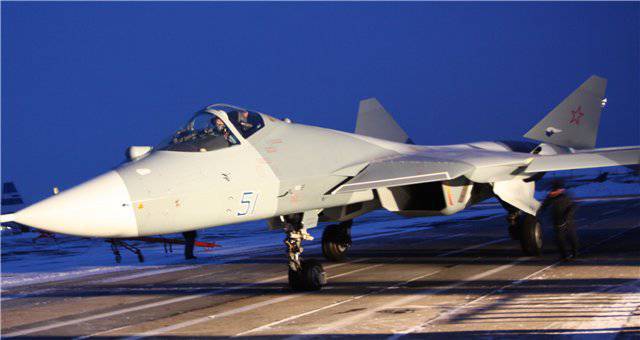 It will take about eight years to launch the Frontline Aviation Complex into a series of
aviation
(PAK FA). This was announced today at a press conference by the deputy head of Russian Technologies Dmitry Shugaev.
He is part of the Russian delegation at the opening of the 49 International Aviation and Space Salon in Le Bourget today - "Paris Airshow-2011".
Shugaev recalled that the first flight of the PAK FA was made in 2009. Currently, he noted, already about 70 percent. components for this aircraft are produced at the enterprises of the corporation.
Referring to the participation of enterprises of the corporation in the current exhibition, Shugaev said that Russian Technologies is the second time acting as an organizer of the Russian exposition. It presents about 260 samples of military products produced by 11 holdings of the corporation.
However, ITAR-TASS reports, as the deputy head of Russian Technologies made it clear, the corporation will demonstrate the most interesting news at MAKS-2011, which will be held in August in Zhukovsky.
"For him we keep a number
News
"- said Shugaev.