In the north of the DPR, in the vicinity of Krasny Liman, a battle is going on between militia fighters and Ukrainian security forces. At the headquarters of the militia, they report that Kiev uses armored vehicles,
Aviation
artillery guns. The militia command speaks of heavy losses among the fighters of the people's army of the southeast. The representative of the headquarters of the army of the southeast quoted
RIA News Ukraine
:
Army uses su-25 and helicopters, about 20
tanks
and 50 units of other armored vehicles, two infantry battalions, artillery - self-propelled howitzers. We are suffering great losses.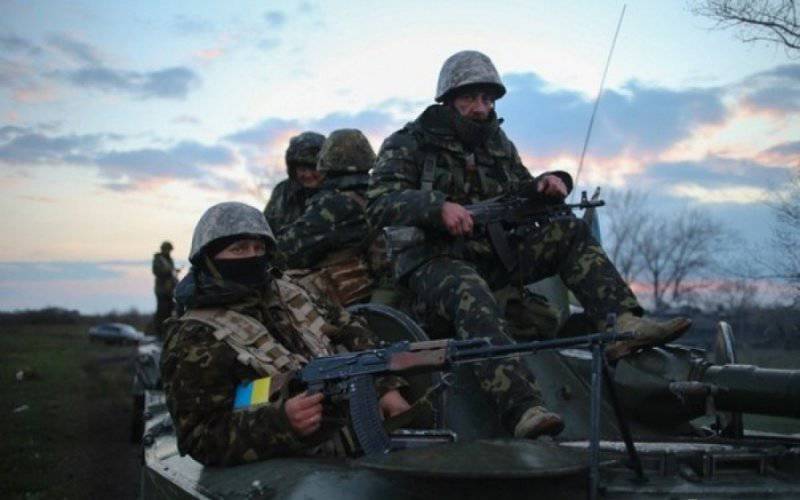 Intense battles take place several kilometers south-east of Krasny Liman - near the towns of Yampol and Zakotnoye. During the fighting, the militia managed to disable one tank of the Ukrainian army.
On Twitter, the Donetsk People's Republic, it was reported that in addition to the tank, the militia destroyed the enemy's BMP 3, trying to enter the city of Seversk.
Ukrainian security forces do not leave attempts to break through to Lugansk. The next attacks were repelled by the LC militia, as reported by Valeriy Bolotov.
Fights in the southeast are held after the statements of Petro Poroshenko that the Ukrainian army and the National Guard are going to cease fire unilaterally. The command of the Militia of the DPR and the LPR initially stated that the words about the cease-fire are another lie of Kiev, and this is fully proved by today's events.