British fighters escorted Russian aircraft near the borders of the Baltic countries
The British Defense Ministry said Tuesday that Typhoon's British Air Force fighters were flown to escort several Russian Air Force aircraft near the Baltic border "as part of a continuing NATO mission to patrol airspace over the Baltic countries,"
RusDelfi
.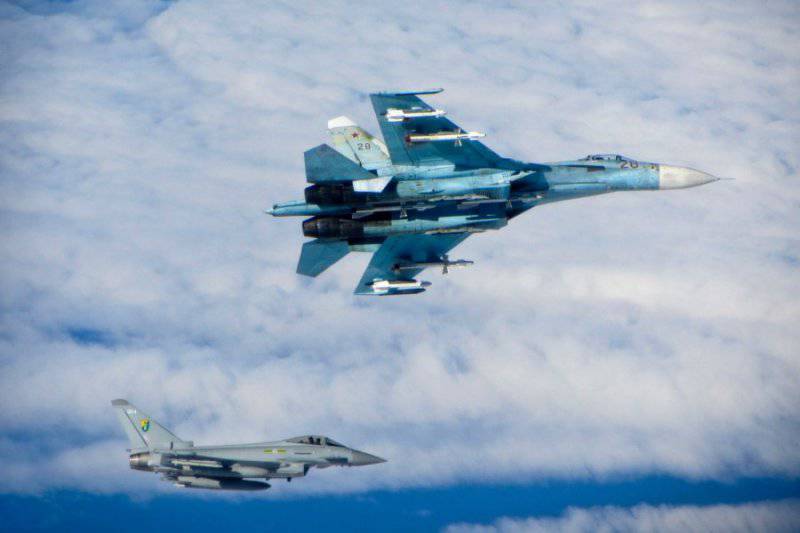 According to the defense ministry, NATO forces found Russian aircraft in international airspace. It is noted that they carried out the usual training flights.
Earlier, the Ministry of Defense of the Russian Federation
stated
that the supersonic Tu-22M3 bomber-bomber carried out air patrolling over the Baltic Sea. Far Crews
aviation
regularly conduct such flights over the neutral waters of the Arctic, the Black Sea, the Atlantic and the Pacific Ocean.
The military department stressed that all flights of the Russian Air Force aircraft "were carried out and carried out in strict accordance with international rules for using airspace over neutral waters, without violating the borders of other states."