In the DNI created "Miner's Division"
18 June in the center of Donetsk was a large-scale anti-Kiev and anti-fascist rally, at which it was announced that the Ministry of Defense of the DPR was creating a special combat unit "Miner Division", which would include volunteers from among workers and miners. Reported it
antifashist.com
.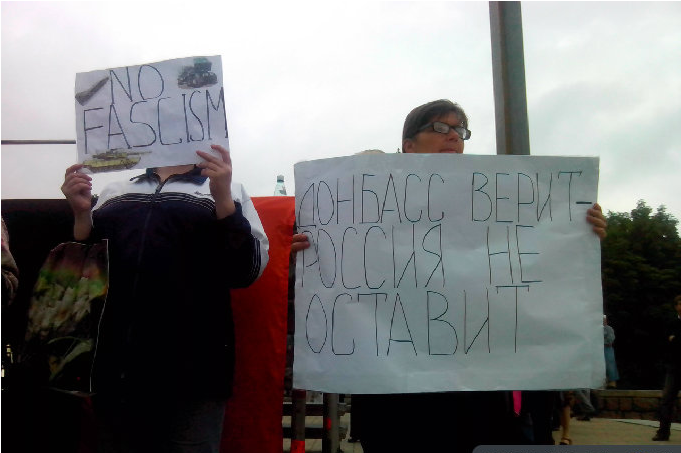 Volunteer detachment has already begun to take fighters.
"And if in Kiev they do not consider it necessary to listen to the opinion of the residents of Donetsk, then the miners consider themselves the right to take the fate in their own hands," the volunteers emphasized.
At the rally gathered several thousand residents of Donetsk, who expressed their deep outrage at the activities of the new Kiev authorities. There were calls from the podium to "stop the punitive operation," which in Kiev is called the "anti-terrorist operation."
"We are not separatists and not terrorists, we are the working class, miners, workers of Donbass, and we want peace on our land and want to be heard. These are all our requirements. And they send mercenaries and murderers against us, they throw against us
Tanks
и
Aviation
. We demand an immediate ceasefire, we demand the removal of punitive from our land! Enough to kill us and destroy our homes! ", - said at a rally.
According to the audience, the Kiev authorities began a "silent genocide" of their own people, "the only fault of which is that he has his own opinion."