The ex-head of "Roscosmos" Vladimir Popovkin died
Reference. Vladimir Alexandrovich Popovkin was born on September 25 of 1957 in Tajikistan. In 1979, he graduated from the Military Engineering Institute. A.F. Mozhaisky, in 1986 year - the Military Academy. F.E. Dzerzhinsky. He is a Candidate of Technical Sciences, corresponding member of the Russian Academy of Rocket and Artillery Sciences, a retired army general.

In 2004, he became the commander of the Space Forces, in 2008, he was appointed Chief of Armaments of the Armed Forces of the Russian Federation, from 21 in June 2010 to 29 in April, 2011 served as First Deputy Minister of Defense of the Russian Federation. From 29 on April 2011 of the year to 10 of October 2013 of the year - Head of Roscosmos.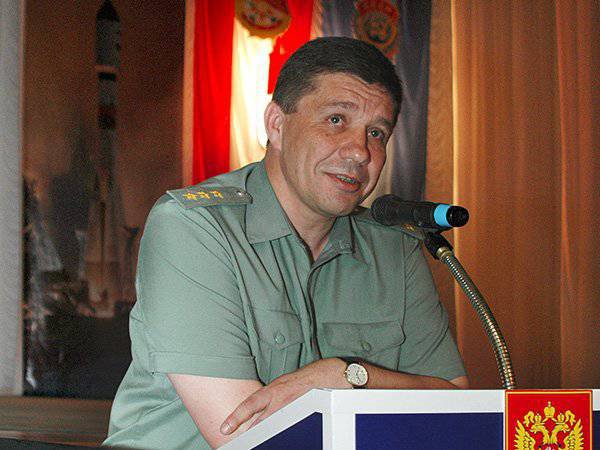 Vladimir Popovkin passed away. The former head of Roscosmos died on 58-th year of life. The Federal Space Agency reported that he died after an illness.
Vladimir Popovkin headed the Roskosmos 2011 year, where he came from the post of deputy minister of defense. In August, 2013 th Prime Minister Dmitry Medvedev reprimanded him for improperly performing his duties. The reason for Medvedev's dissatisfaction was the crash of the Proton-M rocket, which fell in the first minute after launching from the Baikonur cosmodrome. The rocket was supposed to bring into space the GLONASS satellites.
Vladimir Popovkin ceased to lead Roscosmos in October 2013 of the year, in his place came the former deputy defense minister of the Russian Federation, Oleg Ostapenko. Personnel changes were caused by the restructuring of the rocket and space industry.
Interfax, citing the press service of Roskosmos, reports that Popovkin's health deteriorated in March 2012, he was hospitalized at the Burdenko Military Hospital. According to the doctors, a prolonged physical and emotional overstrain, caused by frequent official business trips and changing time zones, had an effect.
I happened to serve under the leadership of this man. With a capital letter, without a mistake. Whatever they said, but he was a deeply decent, quite polite and intelligent person, despite his position and rank. A man deeply worried about the state of the entire infrastructure of the then Space Forces and later - for our entire space, both military and civilian.
The bright memory of you, Vladimir Alexandrovich!