Interfax
reported that yesterday, 17 June, a demonstration show of the new multi-purpose fighter Su-35 took place in Kubinka near Moscow. The event was specially organized for the military delegation from China, headed by Deputy Minister of Defense of the PRC, Colonel-General Zhang Yusya.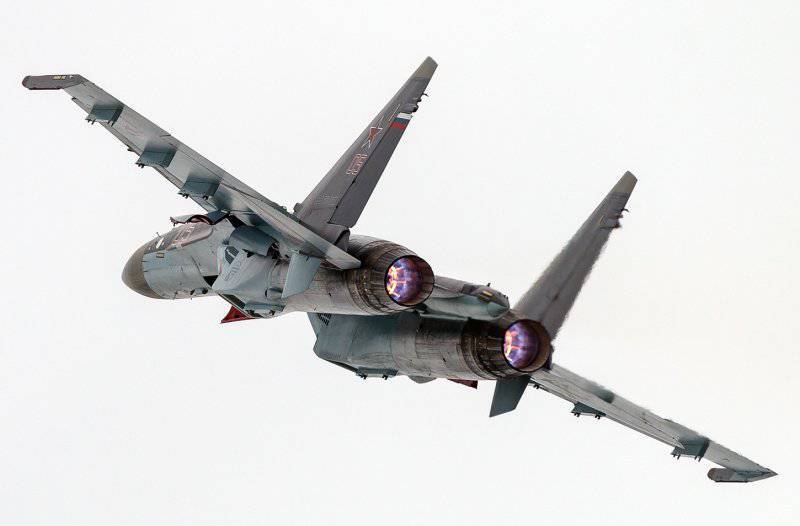 "This show was organized as part of the preparation of a contract for the delivery of a party of Su-35 fighters to China. Chinese military experts familiarized themselves in detail with the combat and flight-technical characteristics of the aircraft, watched the aircraft in the air, and held consultations on the features of fighter operations "
- told the publication a source dedicated to the situation.
He also said that, judging by the reaction of the Chinese, they liked the plane, they had the impression that they were serious about buying a fighter. "The conversation was substantive, the Chinese specialists were literally interested in everything," said an unnamed source.
The interviewee recalled that on the eve of the show, a meeting was held between the head of the delegation, Zhang Yusya, and Russian Deputy Minister of Defense Yury Borisov, during which, in addition to topical issues of military cooperation, they also discussed the preparation of a contract to supply Su-35 aircraft to China.
According to unofficial information, at the first stage, China will purchase an 24 aircraft. Moreover, the Chinese plan to acquire not serial vehicles for the Russian army, but custom-made fighters, those that are already adapted to the requirements of the Chinese Air Force.
At present, China is the largest foreign operator of the Russian Su-27 family of fighters - Su-30. In total, the 281 aircraft was delivered to this country. In addition, the Chinese defenders have established their own production of J-11B fighter jets, which is practically a copy of the Su-27.
Recall that the Su-35 created in the Sukhoi Design Bureau. It is a multifunctional super-maneuverable fighter of the 4 ++ generation. The distinctive features of the aircraft are the new information and control system, the new radar with an increased range of detection of airborne targets and a large number of their simultaneous tracking, as well as new engines with a more powerful thrust and swivel thrust vector. According to experts, the new machine surpasses all tactical fighters belonging to the 4 and 4 + generations.
The first customer of the aircraft was the Ministry of Defense of the Russian Federation, which concluded in 2009 a contract for the supply of 48-mi Su-35С.