The head of the European Union's representative office in Ukraine, Jan Tombinsky, today, 18 of June, said that the EU had allocated tens of millions of euros to Kiev to improve and strengthen the border with the Russian Federation. But this money has gone somewhere. Where to look for them now is a "big question". This was reported by the TV channel
RT
.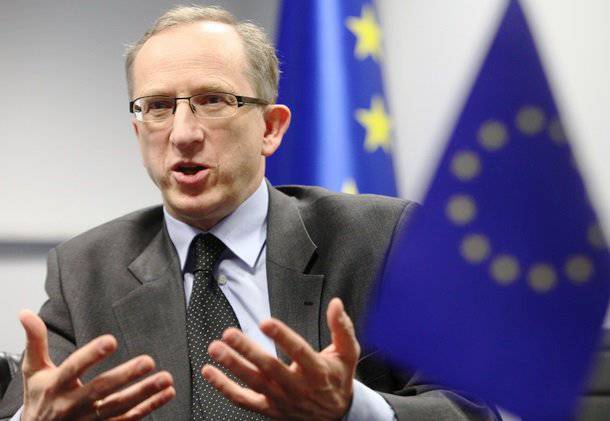 Speaking at the National Forum "From the Revolution to the New Country," Tombinsky described the situation to his Ukrainian colleagues. In particular, he said:
"As for the border with Russia. We, as the EU, have provided tens of millions of euros to help Ukrainian border guards. What we get now, Ukrainian border guards are asking for money to buy everything. And where did the money that the EU gave? Ukraine needs to deal with corruption, with transparency. After all, previously these funds were used inefficiently. "
Apparently, in the European Union they began to "see clearly": any material assistance to Ukraine with its current composition of leaders is money "to the wind." Whether it is financial support or soldier rations, it doesn't matter. Neither one nor the other will reach the addressees; everything will be plundered.
Meanwhile, according to Komsomolskaya Pravda, the European Commission on the eve transferred to Kiev the next tranche of about € 500 million. In total, the EU plans to transfer € 1,6 billion in financial assistance to Ukraine this year. The money will go in full if the Ukrainian authorities fulfill all the conditions put forward by the European community.