According to RIA
"News"
, at the military cemetery in Korneuburg near Vienna, a solemn ceremony was held to consecrate the cross, established in memory of the buried Russian prisoners of war of the First World War.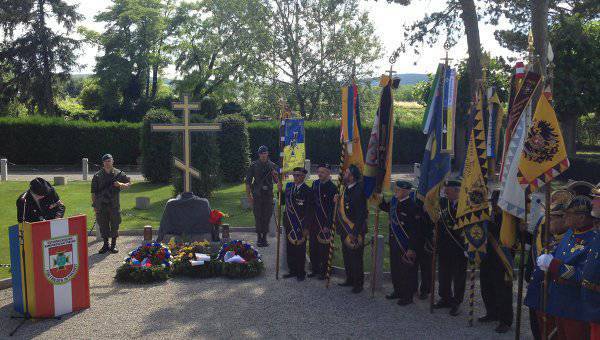 "A cemetery is a symbol of how people treat their
history
. We must preserve this monument for future generations as a sign of joint respect for the fallen, "said Christian Gepp, the burgomaster of Korneuburg, who was present at the ceremony.
The initiators of the improvement of the site and the installation of the monument were made by volunteers from the local organization "Military Partnership", consisting of former military personnel, police officers and firefighters. The project also helped the military and civilian authorities.
During the ceremony, an guard of honor of members of the "Military Partnership" lined up near the eight-pointed Orthodox cross, and the Russian diplomats present, deputies of the Federation Council and the State Duma, soldiers of the Austrian armed forces and the Russian military attache, and city representatives laid red carnations and wreaths at the monument.
After the ceremony, the guests went to the Russian embassy in Vienna for the presentation of the "Book of Memory", containing information about all the known graves of Russian prisoners of war of the First World War in Austria. This is the first project of cataloging the burials of the First World War period, carried out by the Russian embassy and the Black Cross public organization with the support of the Austrian Ministry of the Interior and the Federal Assembly of the Russian Federation.