Tu-22M3 conducted air patrols over the Baltic Sea
According to the
ITAR-TASS
, with reference to the press service of the Ministry of Defense of the Russian Federation, the crew of the supersonic Tu-22M3 long-range bomber-rocket carrier
aviation
The Russian Federation carried out air patrols over the Baltic Sea. The missile carrier was covered by a group of four Su-27 fighters.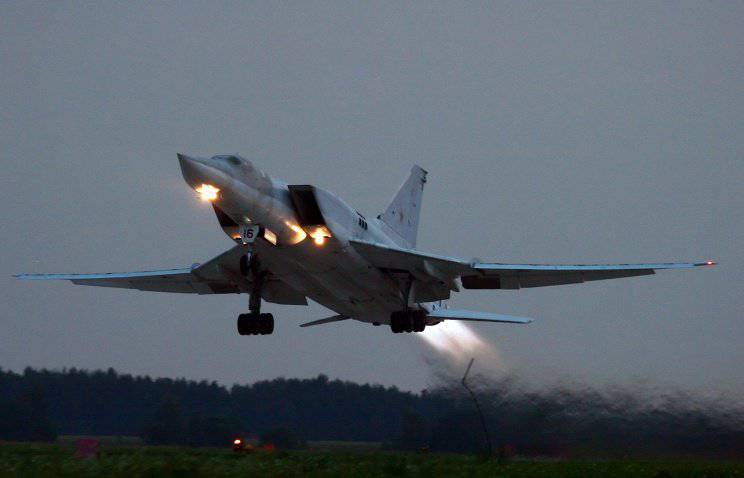 "The route of the Tu-22М3 bomber of the air group Shaykovka (Kaluga region) passed through neutral waters over the Baltic Sea," the press service noted.
During the patrol, the crew practiced flying skills over an unoriented territory. "The plane flew more than 3000 km at speeds up to 900 km / h and altitudes up to 10 thousand meters. The flight duration was more than 3 hours. The crew of long-range aviation was accompanied by four Su-27 aircraft of the Western Military District. From the command of the Military Transport Aviation A-50 participated in the event, "the Ministry of Defense reported.
Since June 9, large-scale exercises with the participation of the Baltic forces have been held in the Kaliningrad region and the Baltic Sea
fleet
, Airborne Forces and Russian Air Force. At the same time, NATO maneuvers Saber Strike and BALTOPS are being held in three Baltic countries and the Baltic Sea.