Pushilin denied the receipt of Russian tanks by the militia
RIA "
News
"Reported that the speaker of the Supreme Council of the unrecognized Donetsk Republic (DPR) Denis Pushilin denied the information appeared in the Western media that the army of Donbass was receiving
Tanks
from Russia.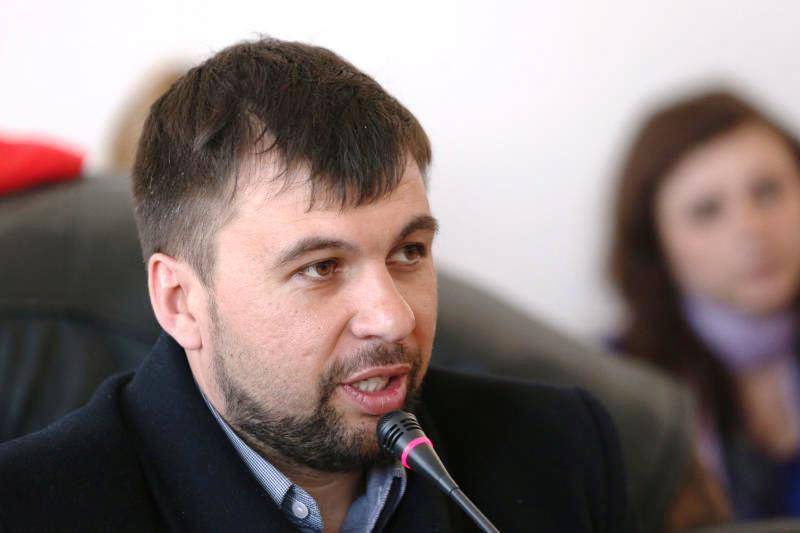 Recall earlier leadership of the militia DNI announced the appearance of their three tanks. At the same time, the militia headquarters did not indicate the source of their receipt. Information about the combat vehicles was confirmed by eyewitnesses who saw armored vehicles in the settlements of Torez and Snezhnoye. The US authorities immediately declared that the tanks had come to the "separatists" from the Russian side.
Pushilin at a press conference in Moscow said that the tanks were assembled and could not come from Russia. According to him, if the tanks came from Russia, then there would be not three, but three hundred. However, he did not specify where exactly the armored vehicle came from.
The chairman of the Donetsk parliament also called on the Kiev authorities not to call the rebels terrorists. "If we are called terrorists, then we have the largest terrorist organization - about seven million," Denis Pushilin joked.
As you know, a military operation against supporters of independence in the eastern regions of Ukraine has been carried out by Kiev since mid-April. At present, one can speak of a full-scale civil war that the Ukrainian authorities are waging against their own population. The symbols of resistance to the government power structures are the cities of Donetsk region, Kramatorsk, Slavyansk and Mariupol. In Moscow, this special operation, which led to numerous victims, including among civilians, is called punitive and calls on official Kiev for its immediate cessation.