Italy plans to stop its participation in the NATO operation in Libya in the near future.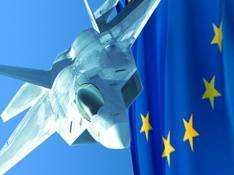 Italy does not exclude the possibility of limiting the timing of its participation in NATO operations in Libya. According to ITAR-TASS, Ignazio La Russa, the country's defense minister, said this in an interview with the Corriere della Sera newspaper. He noted that such a move is aimed at accelerating the diplomatic process and the beginning of the transition period "after Gaddafi".
"Consideration by the government and the Italian Parliament of the date of exit from the active phase of the operation could serve as a signal for our British, American and French allies to work out a diplomatic solution to resolve the crisis," said La Russa.
The minister also added that Italian participation in the operation had no effect on the increase in the flow of illegal immigrants. In addition, he pointed to the efforts of his ministry to reduce the cost of financing Italian international operations while maintaining their volume.
We add that the participation of Italy in the operation in Libya again became a stumbling block within the ruling coalition. Thus, the Allied League of the North party, which had previously opposed the accession of Italian aircraft to the bombing rallies, again spoke of "stopping the waste of money for military actions".
According to some reports, the completion of the country's participation in the Libyan mission will be one of the key requirements of representatives of this party.
It is known that Italy, which, since the start of the operation, provided its allies with seven of its military bases, joined the bombing campaign at the second stage, transferring 12 aircraft to NATO. According to La Russa, in any case, Italy will leave allies access to the bases.
Recall, on the eve of "Rosbalt" reported that Italian Prime Minister Silvio Berlusconi expressed the hope that the military operation launched in March in Libya, will be completed soon and will not turn into a "swamp".
"We are participating in the operation and are monitoring the situation and do not want it to turn into a swamp," said Berlusconi.
At the same time, he expressed the hope that the operation will end with the end of the ruling regime of Muammar Gaddafi and it will happen soon.
Recall 17 March, the UN Security Council introduced a no-fly zone over Libya. To ensure a no-fly zone, an embargo on supplies weapons and the protection of civilians coalition of Western countries 19 March launched a military operation in Libya, the leadership of which a few days completely passed to NATO. The mandate for the operation expired on 27 June, but on June 1, NATO extended the operation by 90 days until the end of September.
Ctrl Enter
Noticed a mistake Highlight text and press. Ctrl + Enter