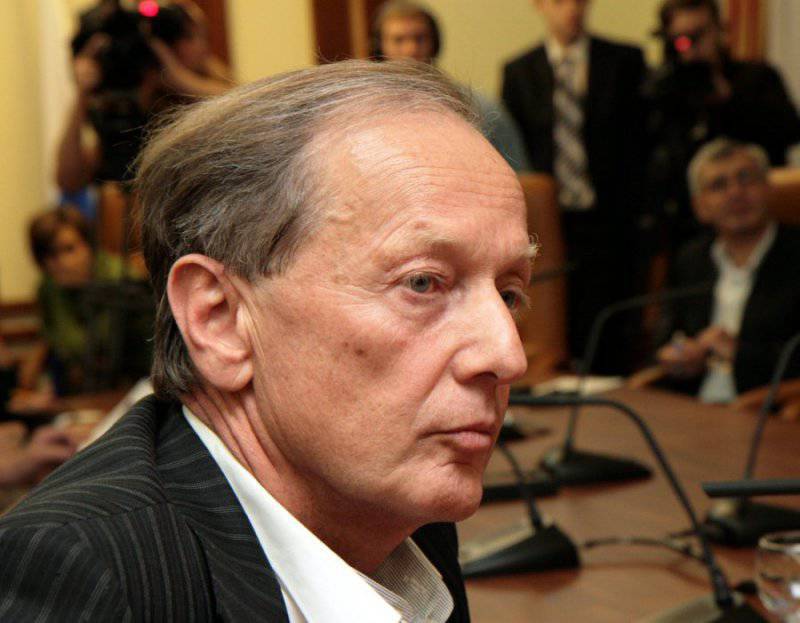 How to understand who is right? Very simple. The one who is calm is right. And who is wrong, he usually hysteria. So look at today's international situation.
Recently, Putin gave an interview to French journalists. They asked the most politically incorrect questions. To the credit of Russia, its president remained calm, listening to questions to the end and not interrupting. Even one of these journalists later admitted that he did not expect such a conversation, because the portrait of Putin, which was "drawn" by today's media in the West, was completely different for him. Why is Putin demonized in the West? The President of Russia is an alibi for the capitalist International, which creates its crimes.
This interview with French journalists spread throughout Europe. Obama's rating fell. Although it would seem, there is nowhere to fall further. Little by little, the opinion of the peoples of Russia is deteriorating, but too slowly.
And how I would like to explain to the whole world that everywhere America goes, blood is shed. Today, America has military bases around the world around 700! Why are they to her? I remember being worried about Vietnam in the USSR. And again the same question: "Why?" What did the Americans need in Vietnam? Supply bamboo home? Lack of ski poles? After all, they practically ravaged this country, which is still struggling to rise. But the Vietnamese united and expelled the Americans. It is only in American films that Americans defeat the Vietnamese. Even Coppola was led to this plot.
This question - why should the Americans, yes, that - you can ask endlessly. Why did they throw bombs on peaceful citizens of Hiroshima? After all, the Japanese were already ready to lay down
weapon
- literally a few days. No, the Americans had to frighten the Soviet Union, to have time before the war ended. And how many civilians suffered?
How to explain to Ukrainians all this? And not only to Ukrainians, but to everyone who believes in the economy of America. It is pointless to explain to our feds. They idealize America, just like bankers, because they stuck to its financial schemes. When I hear the statements of the defenders of world capitalism, I have one desire - to ask them to leave Russia. If they like America so much, why do they live with us? I know why. There they will not be allowed to "make money" so easily. To parasitize as they parasitize here on the Russian people, it is possible only in our country. Hate and rob.
How to explain to our dear Ukrainians that in Russia the overwhelming majority of people worry about Ukraine? And most people in Ukraine are angry at Russia. We have many in Russia have stopped watching
news
so as not to get upset. And no one insults the Ukrainians, with the exception of the "Right Sector".
More about who is right ... Nobody captures Ukrainian journalists in Russia, he doesn't put bags on his head. Although Ukrainian journalists talk about Russia in a much more offensive tone than our journalists say about Ukraine. In the Ukrainian media, Putin has been compared with Hitler more than once.
And in the Baltic countries they are still seriously discussing what will happen when Putin attacks them. How did the Americans manage to all the zombies! Moreover, people discuss it completely sincerely. I personally cannot convince them otherwise, despite some gift of persuasion.
After World War II, America unleashed wars in more than 100 points of the world!
Apparently, such a chromosome set in the American politician. The same Washington, with its detachments of bandits, carved out almost all the Indians in America. There were French and British in Canada, and there were no Americans, and therefore there were much more Indians left there.
America was woven from European outcasts, criminals who ran for easy prey, for gold ...
Obama pity. He sincerely tried not to look in the direction of Putin in Normandy, that he even grabbed the queen of England by the ass and held on to her ass for a long time, as if trying to help her to climb the steps :). Did the queen think she would live to that moment?
I believe that the worst for America would be if Poroshenko and Putin agree on cooperation without the participation of America.
By the way, I remember the war unleashed by the Americans in Korea. After all, precisely because of the Americans, Korea was divided into two parts - capitalist and socialist. And also so many civilians died there because of the Americans! Today, almost no one remembers this. And many do not know, because education should not exist in the world.
Of course, Crimea is a bone in the throat for both America and Europe, which, unfortunately, has become America's chessboard. Indeed, in the Crimea - oh, horror! - no blood is shed. That Americans can not survive.
I also made sure that Obama listens to my program "Unformat" on Humor FM :). I have repeatedly called in the transfer of Americans "Glavnukami." And in his speech, Obama said that Americans are the most important and should follow justice all over the world. Unfortunately, he did not read Pasternak's Doctor Zhivago, in which our great writer (by the way, the Nobel Prize was conferred on him by the West for this novel) expressed the wisest idea: there is no such justice for which people can be killed and incited people on friend.
Europe promised Ukraine (another dirty trick of Russia) visa-free entry into the Schengen zone. On this occasion, you can really be sad, because Ukrainians in Europe are not distinguished from Russians. By the way, in his speech Obama the word "Kiev" said not in Ukrainian, but in Russian, which made Ukrainians very upset.
Interestingly, Poroshenko began to talk about a little delay in Ukraine's accession to the EU. I understand that he has a business in Russia, he must first have time to sell all the candies and cakes, and then enter.
In conclusion, I can repeat only one thing: nowhere in the world do they worry so much about what is happening in Ukraine, as in Russia. And Ukrainians are treated like brothers. All claims only to the fascist "Right Sector" and to those who indulge the fascists. After all, the Slavs and fascism are incompatible concepts. How could this appear? Only thanks to international capitalism led by American politicians.
I understand that many will disagree with me and will troll me - for God's sake. I will not argue, I will simply cite as an example the verses of our classics (and therefore they are considered classics because their works are eternal). There were times when Western Ukraine was considered to be Poland and Lithuania. Listen to what Lermontov, Pushkin and Yesenin wrote. As if about today! If European politicians understand the meaning of what has been written, they can deprive Pushkin, Lermontov, and Yesenin of entry to the Schengen zone.