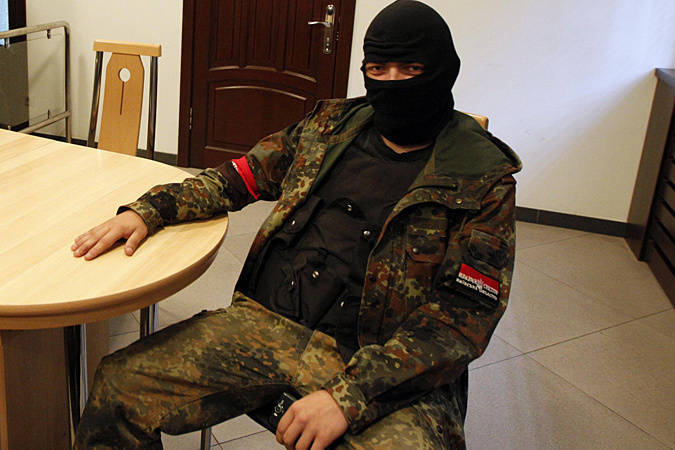 According to the
"RT in Russian"
, with reference to the press center of the DPR Dmitry Gau, the militants of the Right Sector shot the crew of the BMP, which the Ukrainian military had abandoned on Russian territory a few days earlier.
"These punishers staged a demonstrative execution of the National Guard under the war, not having a bit of pity for their fellow comrades," said the spokesman.
According to Dmitry Hau, the Deputy Minister of Defense of the Donetsk People's Republic, Fyodor Berezin, reported about the execution of the crew.
On the night of June 13, two infantry fighting vehicles of the Ukrainian military violated the state border of the Russian Federation by infiltrating the territory of the Rostov region. One car died down and was detained by Russian border guards. This information was confirmed by the press secretary of the President of the Russian Federation Dmitry Peskov.
At first, one BMP penetrated into Russian territory. She later died down and could not move on. Russian border guards arrived at the scene. Soon the second infantry fighting vehicle of the Ukrainian military appeared, the crew of which demanded that the Russian soldiers release their fellow soldiers.
The Ukrainian servicemen were released, but the stalled BMP remained on Russian territory.
It is noted that Vladimir Putin instructed the Ministry of Foreign Affairs to send a note of protest to the Ukrainian authorities.