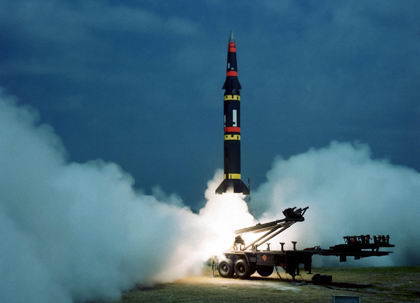 Russia does not object to the creation of a NATO missile defense system in Europe under the four conditions that guarantee that it will not be directed against the Russian Federation. This was stated by the Permanent Representative of Russia to NATO, Special Representative of the President of the Russian Federation on cooperation with the Alliance on the issue of missile defense Dmitry Rogozin during the 15 held in June in the British capital meeting with representatives of the British and Russian media.
He took part in a conference on missile defense issues organized by the Royal Institute for Defense Studies.
"We are not against how the US will defend the territory of its European allies, but we do not ask to protect us, we will figure it out here," said Rogozin, meaning that the objects of the NATO European missile defense system should be safe from Russia's borders distance.
"These guarantees should include specific criteria of the non-directionality of the missile defense potential being created against the strategic nuclear potential of the Russian Federation. If the target of the missile defense system being created is, as stated, the possibility of intercepting short and medium-range missiles, then the missiles, their number, their range, their speed must have parameters that meet these goals, "her position with NATO explained to the position of Russia.