The special commission decided on the cause of the Proton-M accident
A special commission has completed its work, investigating the crash of the Proton-M carrier rocket, which failed to put the Express-AM4P satellite into orbit costing about 7 billion rubles. The commission came to the final version of the causes of the disaster. This version was presented by the head of Roscosmos Oleg Ostapenko.
Oleg Ostapenko quotes
ITAR-TASS
:
The final version, which we have today, corresponds to the preliminary conclusion that was at the first stage of the work of the interdepartmental commission. The telemetry and analytical information that we have shows that, apparently, there was a destruction of the bearing in the turbopump assembly.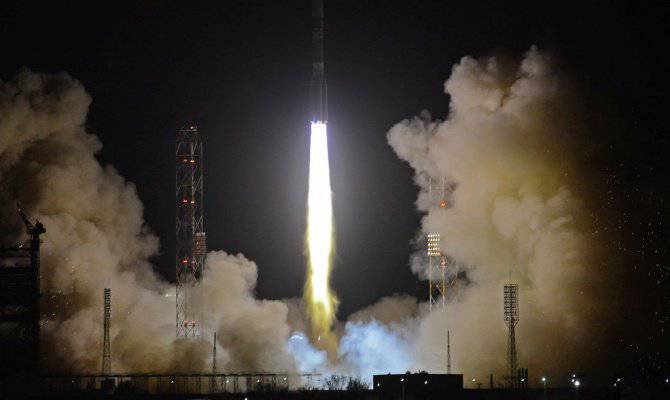 At the same time, the term "apparently" used by Oleg Ostapenko gives reason to reflect on the fact that the conclusions may well turn out to be inconclusive.
We will remind that earlier a special commission mentioned sabotage as one of the causes of the launch vehicle accident. However, this version has been flagged. At the same time, the investigative authorities have at their disposal materials that allowed to initiate a criminal case under Article XXUM of the Criminal Code of the Russian Federation "Intentional destruction or damage of property". Reports the edition about it
"Sight"
. The criminal case extends to all state of emergency with a launch vehicle of a similar type, which have manifested themselves lately.