Filtration camps - the national idea of ​​Ukraine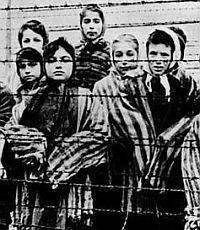 Filtration camps, shelling of Slavyansk and Semenovka with phosphorus ammunition, super-long-term release of the "Byut" maniac Viktor Lozinsky. Ordinary routine ordinary totalitarian countries. In just one hundred days, the formation of a totalitarian political space was completed on the remnants of the territory controlled by Kiev. Under the pretext of war with Russia, the media sphere was completely sterilized, all major political and civil liberties were restricted, a repressive regime with signs of a feudal-communal system was established.
It turns out that this is exactly what is urgently needed in the western and central parts of Ukraine. What is happening, including the civil war, is the age-old dream of the "Ukrainian people". He is ready to endure the rapid deterioration of the economic situation, rising prices, utility tariffs, immersion in a full apocalypse, just to shout "Putin's ... ylo" and "Moskal on knives!". Comrade Jung emphasized that the archetypes of social consciousness are a terribly conservative thing. They do not change over the centuries. I'd add that you don't pick out the genes with a fork. Twenty-three years of "stitching the country" went to the cat under the genitals in a matter of months. Today, no one even remembers the slogan "Schoid and Silence at once", does not make purely conditional attempts to conduct a dialogue. It turns out that it was precisely this kind of freedom of speech that the "Ukrainian community" craved: similar stories about "heroic warriors, yaks in the coloradian", "klyatyi moskals, yaks will soon die", on the Redna Batkivschyna "and" Add a view of Evropa and Gameryky ".
Surprisingly, but a fact: over a hundred days, numerous media unions, freedom of speech fighters, and public organizations such as "Stop Censorship!" Turned into frantic Hunveyb sects, with excitement making up lists of journalists who are subject to persecution of dissidents in social networks and completely ignoring the high standards of journalism and ethics, which had only recently been spoken and written about with such zahleb. Take a pale Ukrainian copy of psaki - Victoria Syumar. For nearly a decade, her media institute and such a European mother every week "voiced loudly" about curtailing freedom of speech in Ukraine. With a calculator and a chronometer in their hands, freedom fighters monitored the central TV channels, ate pizza with the money of the US embassy and talked about how the opposition was being squeezed and did not give it a word.
Tell me, please: who is the opposition today and how is it represented in the media? Theoretically, the opposition is the Communist Party and the Party of Regions. You know, in the dictatorial times of Kuchma and Yanukovich, it was impossible to even imagine such a massive persecution of the opposition. Pyotr Simonenko, who burned down his house and office, prefers not to appear in the hotbed of proper parliamentarism. As soon as Alexander Efremov makes at least some, even slightly critical statement, he is immediately accused of financing extremism. It has become common practice to deprive deputies of authority for political views (Oleg Tsarev). I am now surprised to recall the action "Arise, Ukraine!", When three dollars ... of the leader almost freely moved around the country, teaching people to think that power is shit and convention, against which it is possible and necessary to fight by any means. The most vile provocation of the wicked Vlada was the contactless beating of Snitsarchuk and her roommate, following Yatsenyuk and de-energizing the microphone of Vitali Klitschko. God, how they all howled then! Such an impression was that the end of the world of universal scale had come. Every day, a trio of opposition leaders got the opportunity to blame the "panda" for the incredible crimes against humanity and the repression of freedom-loving European journalists. Well, wow repressions: during the dark times of Yanukovych in Ukraine, an entire journalistic school has been formed, which has been looking for Fedorovich's golden toilet. Each press president turned into a performance: they would send a dick, then put on masks.
Today, nobody even pays attention to such trifles. There are dolpoeb casge whose delirium readily replicate all the media. When the acting minister of defense in the building of the Cabinet of Ministers talks about the need to build filtration camps in the Donbas and resettle residents of the southeast in different areas, no bitch even thinks to ask: how does this correspond to human rights? What are right? The war goes on with Russia! Bloody and merciless. Every day, Muscovites kill heroes and do not want to give Ukraine a discount on gas. Therefore, filtration camps are a very good idea. Gene memory works: camps, Soviet soldiers, warders and policemen. Exactly in such a role there is where to roam the truly Galician archetype! So that the "Colorado" and "quilted jackets" were unarmed, and they are all in black uniform, with automatic weapons showing this "cattle", who is the true representative of the highest race. I am sure one hundred percent: there will be no end to those who wish to serve as guards and executioners in the filtration camps. This is, firstly, safe. Secondly, it allows you to feel like a Yubermench. Third, you can get a lot of benefits and privileges from the state. Even if the salary is small, it does not matter. Genes will helpfully suggest that you can start trading in live goods. For someone to let out money, to someone to soften conditions of stay. There are also gold teeth, organs, personal items.
In general, the idea of ​​the Minister of Defense was met with a bang. Filtration camps completely fall into the pattern of the totalitarian regime. The Ministry of Truth as part of the three main oligarchic media holdings (Kolomoisky, Pinchuk and Akhmetov) has already been formed, there is a single enemy, an object of worship (Washington, Brussels), too. It remains only to calm the indignant biomass of "quilted jackets". The problem is that no one wants to die in the east. They are trying to find those who will do all the work for them. "Pravoseki" and "self-defense" are perfect for this role. However, even these "patriots" are beginning to suspect that they are being used as disposable rubber products. No problem. Then you just need to level the habitat of the "Colorado" to the ground. They will stop at nothing. Mining of large areas from the air, incendiary ammunition, chemical
weapon
, burning of living people, cluster bombs. No moral restraints work here. You know, it was not by chance that the scum and the "Byutov" maniac Lozinsky were released. Today is the time of such bitches. They organically complement this power. Yes, they realized it and arrested again. But the fact is painfully indicative: for humiliation and brutal murder, "byutovts" served less than five years and was released "for health reasons". Very symptomatic.
Once again I will stress: the totalitarian society turned out to be the national idea of ​​Ukraine, the absence of freedom of speech and concentration camps for those who do not want to live in such nonsense.