Representatives of the militia say that there is a battle in the vicinity of Lugansk. According to the militia command, managed to stop the convoy, consisting of four dozen
tanks
Ukrainian army. The shootout is in the area of ​​the settlement of Makarovo, Stanichno-Lugansk region. It is reported
RT
.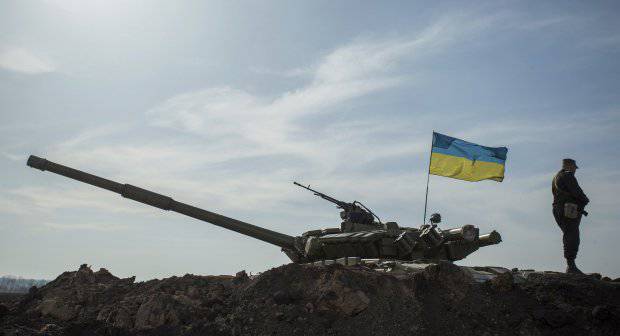 Meanwhile, the "Minister" of the Interior of Ukraine Avakov declares that he has information according to which three T-72 tanks have been transferred to the territory of Donbass from Russia:
Tonight, the 3 tank T-72 crossed the state border of Ukraine from Russia. One tank is located in the village of Snow. Two other tanks advanced from the city. In the vicinity of Snow, these tanks were intercepted by Ukrainian troops. There is a fight. There is information that one Russian T-72.
Avakova's words publish "the most truthful" resource in all of Ukraine
Censor.net
.
At the same time, another republic appears on the territory of the Luhansk People's Republic. Resource
InfoResist
reports that the second LC is proclaimed, only this time it is a question of the Lisichansk People's Republic. The administrative center is the city of Lysychansk with a population of just over 100 thousand people. In what political relations is the leadership of the Lysychansk People's Republic located with the leadership of the Luhansk People's Republic? - It's not clear yet.