Czech Republic refused to deploy US missile defense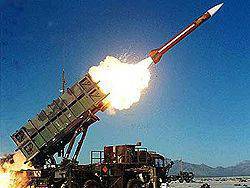 The United States will not deploy its missile early warning center in the Czech Republic. According to the Minister of Defense of the Czech Republic, both countries can cooperate perfectly in other areas.
The Czech Republic will not have a European missile defense center, "which would transmit information for the US missile defense umbrella," said Czech Defense Minister Alexander Vondra after a meeting with US Deputy Secretary of Defense William Lynn. "The Czech Republic will look for another opportunity to participate in the project," he said, recognizing that Prague and Washington "have enough spheres in which both countries can cooperate perfectly."
Earlier, Vondra made it clear that Prague is not satisfied with the role assigned to it in the European missile defense issue. "Our vision of future cooperation is somewhat more diverse than the one or two rooms in which there will be monitors (a new missile attack early warning center). They would give us a picture, but would not allow us to adequately respond in any way to the situation ", - quotes RIA
News
Head of the Czech Defense Ministry.
In this case, Prague will not be able to influence decision making and will only broadcast the information received. "If we want to contribute something, then this should make sense from the point of view of our country's defense. We simply do not want this to be a so-called consolation prize. We want this to be of practical importance for us," said Vondra.
Earlier, the possibility of placing an American missile defense center in the Czech Republic was announced by the Czech Prime Minister Petr Necas. However, last week, the head of the Czech Foreign Ministry, Karel Schwarzenberg, after negotiations with US Secretary of State Hillary Clinton, held in Washington, said that first we should wait for the results of the negotiations between the US and Russia and the results of consultations inside NATO.
Ctrl Enter
Noticed a mistake Highlight text and press. Ctrl + Enter