Russians congratulate the State Department. Rejoice the same ...
The US State Department sent congratulations to the Russians. The message says that the United States wishes Russian citizens a peaceful and stable future. At the same time, the head of the US Department of State, John Kerry, decided to show off his erudition, but this "brilliance" came out somewhat specific. John Kerry quotes
RIA News
:
I congratulate the people of Russia celebrating the national holiday 12 of June - the anniversary of the peaceful foundation of the sovereign Russian Federation. Today we take a pause to appreciate the great creations of Russian literature, music and art that have touched so many people around the world.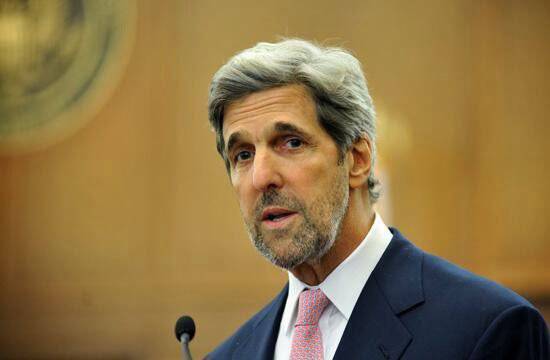 From this text it follows that the US Secretary of State cannot do without a pause with his subordinates to evaluate the works of Russian literature and music. That is, so far the United States has not appreciated the Russian works of art and now, finally, they took a pause to do this. I would like to clarify what Kerry means by the word "pause" (maybe a stupor) and how long this pause will take.
John Kerry:
2014 marks 200 since the birth of Lermontov, 215 since the birth of Pushkin and 100 since the release of Akhmatova's poetical collection "Rosary". We join the Russians in honoring these and many other titans of Russian culture and literature, who have unusually enriched our nations.

Jen Psaki, who was not fully enriched by the works of the titans of Russian culture, through her colleague Mari Harf on Twitter conveyed greetings to the Russians ... At the same time, Mari Harf once again assured Psaki fans that Jen continues her work at the State Department for the benefit of democracy.