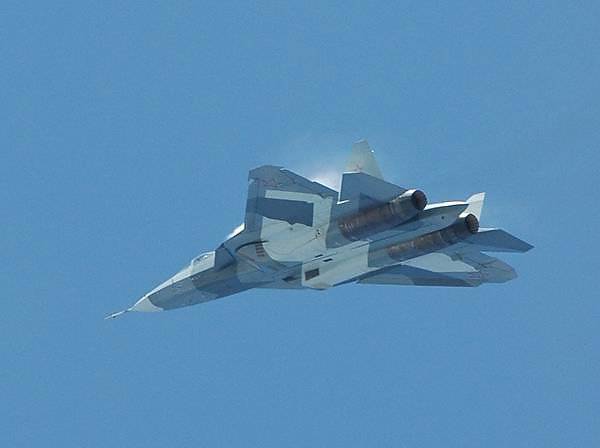 June 14, at the airport of the Flight Research Institute. M.M. Gromov in Zhukovsky near Moscow held a presentation and flight demonstration of a promising front-line aviation complex
aviation
(PAK FA) Indian delegation led by Secretary of Defense for Production, Deputy Minister of Defense of India R.K. Singh (RK Singh).
The Russian side was attended by the President of the United Aircraft Building Corporation (UAC), the General Director of the Sukhoi Company and RSK MiG Mikhail Pogosyan.
The Russian-Indian program to create a promising multi-role fighter (PMI) is one of the largest projects in the field of military-technical cooperation between the two countries. Implementation works are carried out on the basis of an agreement between the Government of the Russian Federation and the Government of the Republic of India on cooperation in the development and production of a promising multi-role fighter on the basis of the 18 signed in October on 2007 in Moscow in the framework of the 7 meeting of the Russian-Indian intergovernmental commission on military-technical cooperation
In December, 2010, in the framework of the visit of the President of the Russian Federation Dmitry Medvedev to India, FSUE Rosoboronexport, Hindustan Aeronautics Limited and Sukhoi signed a contract for the development of a draft design of the aircraft. This is the first of a series of documents governing the obligations of the parties at different stages of the program. The PMI will be developed on the basis of the PAK FA delegation of India presented today, which Sukhoi is successfully testing. Two experienced cars made about 70 flights.