The arrest of the national mayor of Slavyansk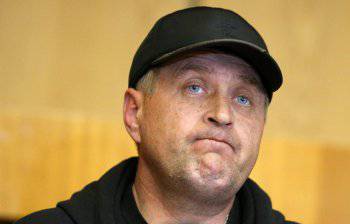 ITAR-TASS
reports that representatives of the press service of the DPR confirmed the fact that the people's mayor of Slavyansk, Vyacheslav Ponomarev, was detained.
"Ponomarev is detained. It is located in the building of the former Security Service of Ukraine (in Slavyansk), "the press service noted.
Earlier it was reported that the DPR Minister of Defense Igor Strelkov dismissed Ponomarev from office and ordered his arrest.
"The so-called people's mayor, Ponomarev, was removed from office for conducting activities incompatible with the goals and objectives of the civil administration. I cannot say more yet, "said Strelkov.
Meanwhile, as noted
Lifenews
, the mother of the detainee asked the townspeople to intercede for her son.
"I appeal to you, good people, intercede for my son," the woman asked. - He defended his city. He never did anything bad to anyone. "
According to Inna Ponomareva, she came to the SBU building to see her son, but she was not allowed inside.
Vyacheslav Ponomarev was the people's mayor of Slavyansk from April 13 on 2014.