China is nervous about Viet Nam's exercise in the South China Sea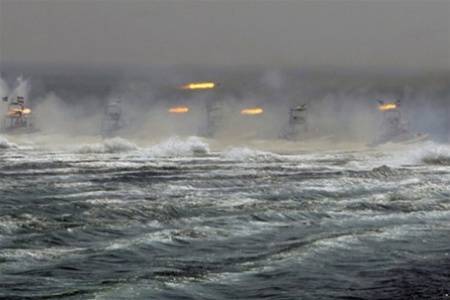 Vietnamese naval forces are preparing to conduct exercises with live firing in the disputed area of ​​the South China Sea, reports Bi-bi-si. This step has already caused discontent on the part of the Chinese leadership.
Nevertheless, the official authorities of Vietnam have already declared the danger of navigation in the exercise area. The exercise will be held on 13 June for 9 hours around Hon-ong Island.
Earlier, on June 10, China blamed Vietnam for violating its border in the South China Sea area when a Chinese vessel was damaged due to the actions of Vietnamese exploration vessels.
A few days before, Hanoi blamed the Chinese side for cutting the cable of the Vietnamese scientific court. These actions of the Chinese sailors provoked a wave of protest in Vietnam.
The archipelago in the south-western part of the South China Sea called the Spratly Islands is a disputed territory between China and Vietnam. Also, some of the islands are contested by Taiwan, Malaysia, the Philippines and Brunei. Despite its tiny size, the islands of the archipelago are important in terms of their presence in the region. In addition, research suggests the presence of a significant amount of oil and gas.
Ctrl Enter
Noticed a mistake Highlight text and press. Ctrl + Enter