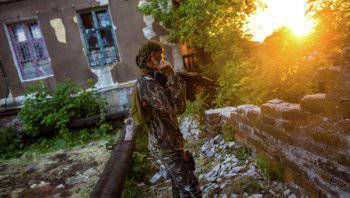 According to RIA
"News"
, the press secretary of the national mayor of Slavyansk, Stella Khorosheva, said in an interview with the Latvian radio station Baltkom that the deployment of peacekeeping troops would help to avoid "more blood" and stabilize the situation in south-eastern Ukraine.
It is worth recalling that after the inauguration of Petro Poroshenko, the Ukrainian security forces strenuously fired Slavyansk from artillery and Grad installations.
According to Khorosheva, the issue of bringing in peacekeeping forces should be resolved with the involvement of the public, and not just the Ukrainian government. "If peacekeeping troops help to avoid large bloodshed, please assist in their introduction," she told the public.
Khorosheva noted that civilians, including children, were killed as a result of continuous shelling of the city.
Earlier, representatives of the militias said that the Ukrainian security forces continue to fire on the city of Slavyansk and the suburbs with the help of howitzers, self-propelled mortar installations "Tulip" and volley fire systems "Grad".