State Libyan television 10 June reported that a NATO military helicopter was shot down by government forces near Zlitan in 30 km west of Misurata. This was reported Lenta.Ru with reference to the TV channel Al-Jazeera. The helicopter fell into the sea, so it's impossible to demonstrate its wreckage. The fate of the pilots, nationality and type of helicopter in Tripoli is not reported.
According to the state television, this helicopter is the third aircraft of the Western alliance, shot down over Libya. Earlier, NATO reported the loss of only one aircraft, crashed for technical reasons. Independent sources have not yet confirmed the information about the crashed helicopter. According to the statement of the British Air Force 10 June, at night the helicopters took off for a combat mission and, after completing the mission, returned to the base without losses. The French Air Force did not report the latest actions of their helicopters and losses.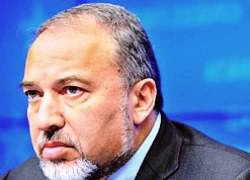 Meanwhile, the leadership of Turkey offered the Libyan leader Muammar Gaddafi "guarantees" in exchange for his departure from the country. This was announced by Turkish Prime Minister Recep Tayyip Erdogan. According to him, Gaddafi has no choice but to leave Libya. "We told him that we would help send him where he wanted," the prime minister said. "Depending on the answer he gives, we will discuss this question with our allies, however, unfortunately, we haven't received any answer from him yet," Erdogan said.
He did not specify the kind of guarantees offered by Gaddafi. 9 June Member countries of the contact group on Libya in the 22 state, incl. The United States, France, Britain, Qatar and the United Arab Emirates demanded that the Libyan opposition submit a detailed action plan after the voluntary or forced withdrawal of Gaddafi from his post. 7 June, on the day of his 69 birthday, Gaddafi, in a speech to the Libyans, said he was not going to leave the government and did not rule out that they would try to eliminate him, noting that "martyrdom is a million times better than surrender."