Lugansk militia refused to negotiate with Poroshenko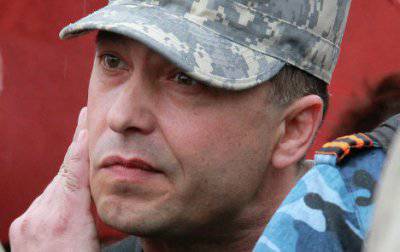 The leadership of the self-proclaimed Luhansk People's Republic does not intend to negotiate with the newly elected President of Ukraine, Petro Poroshenko, until he recognizes the independence of the region, they told Interfax in the government of the LPR.
"Our position is unchanged. We will not conduct any negotiations with Poroshenko until he withdraws his troops and does not recognize our independence," the agency's source said.
According to him, the position will also remain unchanged, if Poroshenko will personally arrive in the coming days in Lugansk. "Neither of any negotiations will be out of the question, even if he arrives, if our conditions are not met," said a representative of the government of the LC.
On the eve of the First Deputy Prime Minister of the self-proclaimed Donetsk People's Republic, Andrei Purgin, regarding negotiations with Poroshenko, told Interfax: "Negotiations with Petro Poroshenko are possible only regarding the exchange of hostages, recognition of Ukraine's DNR and LC, and also about the cessation of hostilities on the territory of Novorossia" .