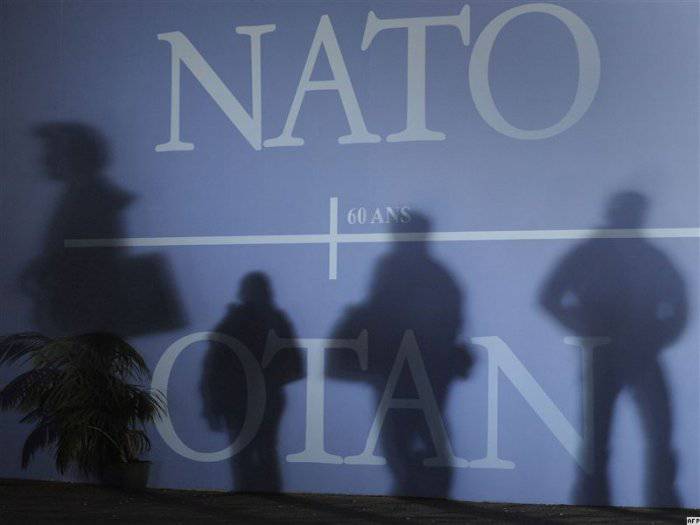 NATO plans to reduce four command bases in Europe, which will leave nearly 5 thousands out of work, North Atlantic Alliance leaders said. At the meeting of NATO foreign ministers in Brussels, they discussed how to make the alliance more combat-able in a situation where defense spending is declining and military challenges are increasing.
NATO's presence in Europe will decrease. The number of command structures should be reduced from 11 to 7, and support agencies - from 14 to only three. At the same time, 4900 jobs will be reduced. Land, sea and
aviation
bases should be reduced from six to three.
According to Anders Fogh Rasmussen, the Secretary General of the North Atlantic Alliance, the goal of the changes is that the alliance is "slimmer and more efficient" during budget cuts.
As British Secretary of Defense Liam Fox noted, "you need to cut off some bureaucratic fat from NATO to convince taxpayers that they get good quality for their money."
The command headquarters will also be reduced, out of three only two will remain - in the Dutch city of Brunsumi and in the Italian Naples, from where the operation is being conducted in Libya.
Afghanistan remains priority
Military cuts will also affect war zones. Present at meetings in Brussels, US Secretary of Defense Robert Gates tried to reassure alliance partners that the planned reduction in the American presence in Afghanistan would not affect the balance of power in this troubled country.
"Even in spite of the fact that the United States will begin withdrawing troops next week, I assured fellow ministers that there will be no exit race on our part. And we expect a similar approach from our allies, "said Gates.
There are fears that if the withdrawal of their 100-thousandth contingent will begin the United States, the other NATO countries will quickly follow their example. Therefore, Anders Fogh Rasmussen reiterated that NATO will not leave Afghanistan until there is confidence in the completion of the mission.
"We reaffirmed our commitment to Afghanistan. This remains our top operational priority. And together with our partners, we are making significant progress, "the North Atlantic Alliance leader said.