T-64 tanks fit Slavyansk
The head of the information service of the so-called "anti-terrorist operation" in southeastern Ukraine, Vladislav Seleznev, said that the Ukrainian army is pulling to checkpoints in the vicinity of Slavyansk
Tanks
T-64 This information appeared in the news release.
RT
.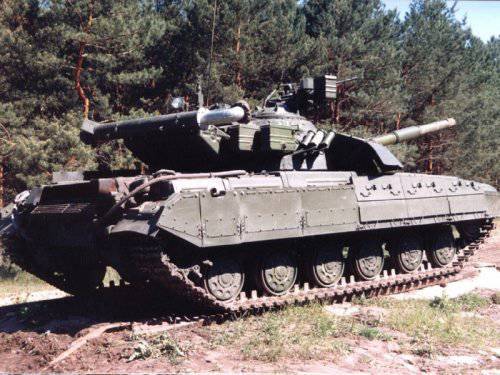 According to Seleznev, T-64 tanks will not be used for the assault, but will be used exclusively for the protection and strengthening of the combat positions of the Ukrainian security forces.
It is reported that the T-64 tanks are being transferred from the western regions of Ukraine. The militiamen of Slavyansk consider the words of Seleznyov that the Ukroarmia will not use the T-64 tanks for the assault, as a lie. According to representatives of the militia, the next stage of the offensive operation of the Ukrainian security forces on the city may begin on the night of June 6.
Meanwhile, now the city is experiencing serious difficulties with the water supply. Civilians do not have the opportunity to leave Slavyansk - the Ukrainian army and the National Guard are deploying buses and private cars trying to leave the city back.
The T-64 is a tank that was mass-produced in the USSR in the period from 1964 to 1987. According to the estimates of "The Military Balance-2013", at the end of last year, the Ukrainian army had X-NUMX T-1790 tanks of various modifications, of which about 64 were in storage.