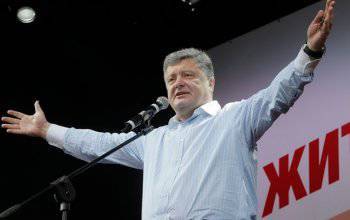 According to the site
ACU
, a closed non-diversified corporate investment fund (ZNKIF) Prime Asset Capital, which is owned by Petro Poroshenko, received permission to purchase shares of JSC "Kiev Plant of Experimental Structures" from the Antimonopoly Committee of Ukraine. As a result, the fund will have more than 50% of votes in the highest management body of the enterprise.
According to the Unified State Register of Legal Entities and Individual Entrepreneurs, 100% of PJSC ZNKIF shares of Prime Asset Capital belong to Petro Poroshenko, and the fund is managed by his father, Aleksey Poroshenko.
Kiev Plant of Experimental Structures, which previously produced welding metal structures for thermal and nuclear power plants, in the year 2013 engaged in the production of supporting and enclosing structures. In particular, the company produces prefabricated and monolithic foundations and metal structures of buildings and structures: racks, galleries, collectors, power supply and communication supports. In addition, the plant rents its own property for rent.
By Forbes rating, Poroshenko takes 6 position in the list of Ukrainian oligarchs. His assets are valued at 1.3 billion dollars.