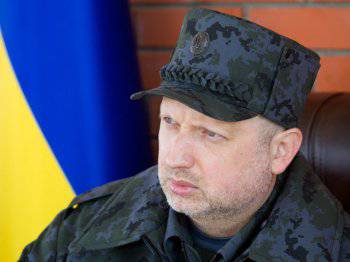 According to the information agency
"Vesti"
and about. President of the Verkhovna Rada of Ukraine, Oleksandr Turchynov, announced the partial blocking of the Russian-Ukrainian border in the south of Donetsk and Lugansk regions. According to him, "this is one of the main elements of the anti-terrorist operation."
According to Turchinov, while he cannot say how long the current stage of the special operation will last, and whether military or state of emergency will be imposed on a single territory, this issue is being studied by experts and members of the National Security and Defense Council.
According to Turchinov, by closing the border, it will be possible to localize the conflict in the southeast.
And about. The head of the Ministry of Internal Affairs of Ukraine, Arsen Avakov, said that on June 10, Oleksandr Turchynov visited the ATO field headquarters in the Donetsk region.