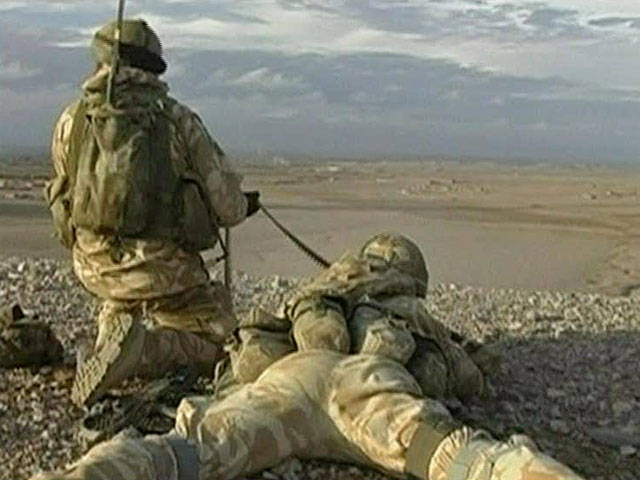 The ground operation of the North Atlantic alliance in Libya is excluded, said Admiral Giampaolo Di Paola, chairman of the NATO Military Committee. He added that the operation was carried out on the basis of UN Security Council Resolution No. XXUMX and would not last more than necessary.
"And our words have not lost their force. I don't understand why every time a representative of the press always asks whether a NATO soldier's boot will stand on Libyan soil. It will not happen," Giampaolo Diola told Interfax in Brussels at a meeting of the Council of Russia -NATO at the level of ministers of defense.
The head of the Military Committee of the North Atlantic Alliance added that the NATO operation will last until the Gaddafi regime does not cease to pose a threat to its people. "If this happens tomorrow, all the better. Or the day after tomorrow. But it depends not only on us," noted Giampaolo Di Paola.
1 June NATO decided to extend operations in Libya for another three-month period. According to Alliance General Secretary Anders Fogh Rasmussen, "this decision gives the Gaddafi regime a clear signal: we are committed to continuing the operation to protect the Libyan people." According to the NATO-approved time frame for the action in the Jamahiriya, the alliance led the operation from March 31 to the end of June of this year. Since the beginning of the military operation in Libya on March 19, 718 people, mainly civilians, have become victims of the NATO bombardment. Another 4067 people suffered, of which 433 are in serious condition.
The daughter of Muammar Gaddafi Aisha filed a lawsuit against NATO in Brussels in the court, accusing the alliance of "war crimes in Libya."
"It is a war crime to bomb the Alliance's residential residence of Muammar Gaddafi in Tripoli on April XNXX," a lawyer said. According to the Libyan authorities, the youngest son of Gaddafi, three grandchildren of a colonel aged from 30 months to 4 years, as well as friends and neighbors died as a result of this strike. The North Atlantic Alliance has not yet commented on this situation, however, NATO spokeswoman Oana Lungescu said earlier. that the residence of Gaddafi was a "legitimate military purpose" because there was a command center on its territory, where the planning of strikes against civilians was carried out.