Pentagon in the Ukrainian business trip
Another high-ranking official arrived from the United States in Ukraine with the aim of "helping" the new authorities to restore order (as the United States understands this term) in the south-east of the country. This official is Assistant US Secretary of Defense for International Security Affairs Derek Chollet. Reports about it
RIA News
.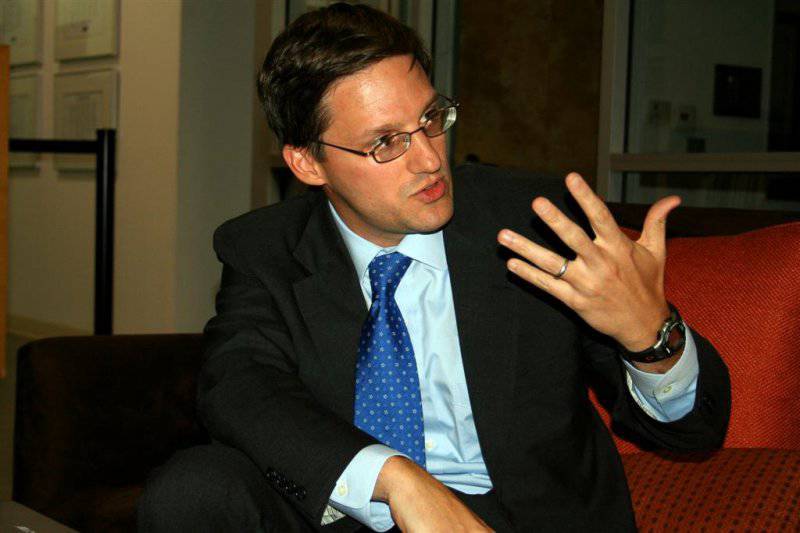 It is reported that now Schollet will have a hand in the development of the "final stage" of the operation of the Ukrainian security forces in the south-east of Ukraine. At the same time, on the eve of Ukraine, they made it clear that they were going to complete the military operation on the night of June 7 in order to ensure that the inauguration of the extraordinary president of Ukraine Poroshenko took place against a "peaceful background". Poroshenko a few hours ago in Kiev was officially declared the elected president.
Interfax. Ukraine
reports that Scholle brought with him help for the Ukrainian army. This is about 18 million dollars, which should go to the security sector, as reported by a representative of the US military at a briefing in Kiev. In what kind of "security" do the US invest money, many people know about Libya, Syria, Iraq, Yugoslavia, and now about Ukraine.
Derek Chollet noted that diverse assistance would be provided, but no US weapons would be supplied to Ukraine.
Scholle:
Ukraine has provided us with a very long list of what it needs, and the USA, as well as our close partners (France, Great Britain and Poland) will work to satisfy all the needs of Ukraine. We discussed the crimes that are carried out by pro-Russian separatists in the east in order to undermine the united Ukraine.
When will the discussion of the crimes of pro-American henchmen all over the world be brought to justice?