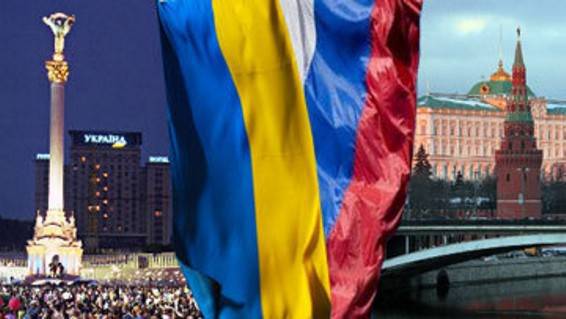 Russian Foreign Minister Sergey Lavrov once again declared that a compromise between Russia and Ukraine regarding the distribution of the Kerch Strait is real.
Such statements were made during a meeting in Odessa of the Russian-Ukrainian Subcommittee on International Cooperation.
Kiev and Moscow have already been looking for ways to distribute the Sea of ​​Azov and the Kerch Strait for 15 years, but until recently all negotiations rounds ended with nothing.
Although experts say that under the current Ukrainian government, whose policy is aimed at rapprochement with Russia, a compromise can still be reached, but mostly not in favor of Kiev.
Sergey Lavrov is convinced that the greatest progress is noticeable in the issue of the Sea of ​​Azov. A very real and mutually acceptable compromise regarding the Kerch Strait. "
For many years, Ukraine has declared that the separation in the Kerch Strait should take place along the administrative border of Soviet times between Russia and Ukraine.
Russia, on the other hand, believes that in the Soviet Union, the administrative borders between the Union republics were not drawn along the waters of inland waters. Therefore, Moscow does not recognize the line of state border protection established earlier by the Ukrainian side in these waters.
On the eve of the current meeting in Odessa, Ukrainian Foreign Minister Konstantin Grishchenko, in an interview with Russian media, said that Kiev and Moscow had already agreed on the main delimitation parameters in the Sea of ​​Azov, and the Kerch-Yenikalsky Canal will be operated jointly in the interests of the two states.
Experts suggest that Moscow did get from Kiev to make concessions, in particular, to abandon the principle of the middle line of distribution of sea areas. This is believed to be beneficial to Russia and not beneficial to Ukraine.
Over the years, Kiev has been striving to demarcate the land border between Ukraine and Russia.
Minister Gryshchenko said in Odessa that work on demarcation is scheduled to begin in the second half of this year.
"We proceed from the fact that in the second half of the year we will be able to begin field work on demarcation," he said.
However, analysts remind that Russia has repeatedly at negotiations agreed with the position of Ukraine on the need to start demarcation work, and later delayed the process.