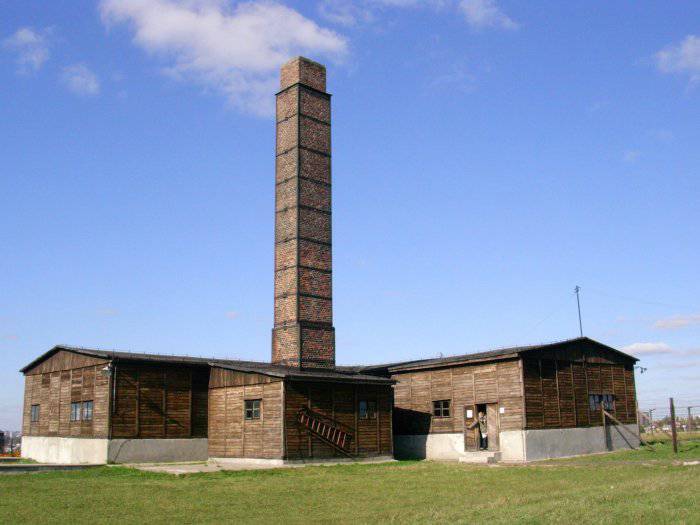 The museum in Sobibor, where the Nazi death camp once was, was closed due to lack of funds for its maintenance.
Sobibor is located in the east of Poland. In 1942-43, over 250 thousands of Jews and about a thousand Poles were killed there. The museum was kept at the expense of local authorities.
Now the building where the exhibition was, was closed. Book a tour there is no longer possible. There is only the opportunity to see public places with already closed rooms.
Previously, the museum in Sobibor worked annually from May to October, during which time about 20 thousands of people visited it.
"They decided to close the museum in Sobibor with 1 on June for an indefinite period, the budget does not allow it to contain it," a representative of the museum Marek Bem told Polish journalists.
In the Ministry of Culture of Poland they say that the museum in Sobibor will resume work and it will have its own leadership, but this will be after the completion of the reorganization.
"We plan that on January 1, 2012 will be created in Sobibor, as an autonomous organization, and it will be funded by the Ministry of Culture," the department said in a statement.
In the meantime, Sobibor will be subordinated to the museum in Maydanek, located nearby. There was another Nazi death camp in Poland during World War II.
Demianyuk worked in Sobibor
During the war, Sobibor was in camp John (Ivan) Demyanyuk, who is accused of collaborating with the Nazis.
Last month, a German court sentenced 91-year-old Mr. Demyanyuk, of Ukrainian origin, to five years in prison for assisting the Nazis in killing almost 30 000 Jews in Sobibor. Mr. Demianyuk denies the charges.
After the uprising in the camp in October 1943, the Nazis destroyed it and built a farm there, trying to hide the traces of their crimes