Comment by Igor Ivanovich Strelkov on the results of 30 in May 2014.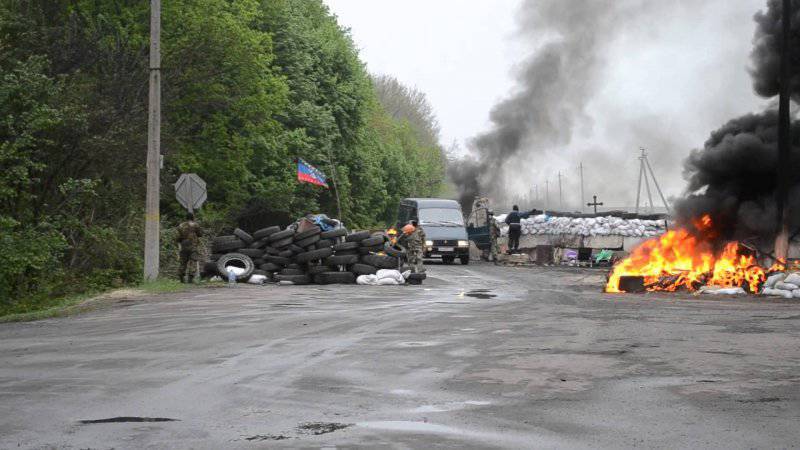 16: 30 (msk).
"It looks like they will begin artillery preparation tonight and then climb." With that - not only here, but also in other places. But to us hoo how many goes ... right now ... "
17: 40 Comments on the fact that the ATO is approaching the final stage:
"Accelerated implementation of the final completion of the final part of the final stage of the ATO." Already, even a little shame. How we wait - and all beztolku. They would have attacked something ... In the meantime, they are competing in inventing the names of all the new "intermediate stages."
Igor Ivanovich confirmed the loss of another Hammer by the Ukrainian forces:
"Another one last night under Nikiforovka was hit."
Comment on ukrosmi messages about the huge losses of the militia in Slavyansk.
"We in Slavyansk have not yet lost as many dead as they are only in downed helicopters. Well, the truth is, the Donetsk airport "surpassed everything" in this regard, but ukrov has two more losses and two more roadblocks in the convoy. "
31 May 00: 10 About the artillery preparation, Nona, Semenovka:
"After 23, the minutes promised the start of artillery preparation. Let's wait. However, and now from mortars shoot.
"Nona" in the case has not yet entered. From us, the counter-battery fire was fired by an 120-mm mortar. With him, as with the "nona" everything is normal.
Today, we did not specifically open fire all day until they were the first to start. By the way, on Ukr sites everywhere it is claimed that only we are shelling the city, and the Ukr military - "no, no"! According to Semenovka, they worked notably ... almost like we burned shells into First Chechnya. But that's not at all exactly ... Most of the time again in the civilian population. "
About the residents of Semenovka:
"Most left, of course. But there are people who will never abandon their homes ... "
And about the operation of the militia forces in Donetsk Airport. What was it? "Stand" or "inept actions"?
"I find it difficult to judge sitting in Slavyansk. Most likely - the last.