The long-suffering Slavyansk was subjected to the regular shelling of the Ukrainian security forces. This time an attack on the city by the punitive units controlled by Kiev, led to the hit of shells in the city children's hospital. This information is shared
ITAR-TASS
.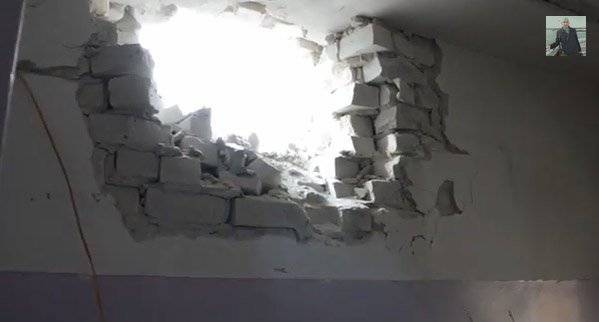 Hospital staff say that two shells fired from Karachun mountain, where Ukrainian national guardsmen are located, landed in the building.
As a result of shells entering the hospital building, seven children who were in a medical facility at that time were injured. This is reported by the Commissioner for the Rights of the Child of the Russian Federation Pavel Astakhov in his microblog, citing his own sources in Slavyansk.
The nurse of the injured hospital, Olga, says that, according to her, there are no injuries among the children - patients were transferred to the basement at the time of firing from the height of Karachun.
Nurse of Slavyansk Children's Hospital:
30 years today how I work in this hospital. I never thought of such a thing in my life, that at the end of my labor activity I would come to the ashes thanks to our government and our gallant Ukrainian troops.
Hospital building residents restore their own hands.