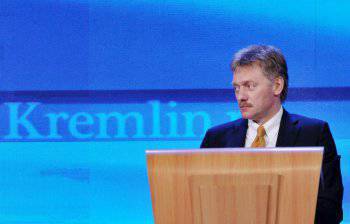 According to the
ITAR-TASS
, presidential spokesman Dmitry Peskov said that Russia would certainly provide humanitarian assistance to the Donetsk People's Republic.
"Humanitarian aid will be provided to them, but I can't say anything about the military. The military themselves need to ask about this, but we will certainly provide humanitarian assistance, "he said in an interview with the Russian Service
News
».
"On May 28, the Ministry of Foreign Affairs of the Russian Federation sent a note to the Ministry of Foreign Affairs of Ukraine, in which the Ukrainian side's attention was drawn to the fact that the Russian side received urgent appeals from citizens and organizations in the conflict zone in the eastern regions of Ukraine, where, as a result power actions there are human victims and numerous victims, with a request for urgent humanitarian aid, first of all with medicines and medical preparations, "the Ministry of Foreign Affairs of the Russian Federation reported.
The ministry stressed that "the Russian side is ready to provide the population in the mentioned regions with the required assistance, and in this regard, the Ukrainian side was asked to take the necessary measures to ensure prompt delivery of Russian humanitarian aid to the affected regions" as soon as possible.