According to the
"Russian Spring"
, a group of Polish Eurasians arrived in the Donetsk People's Republic.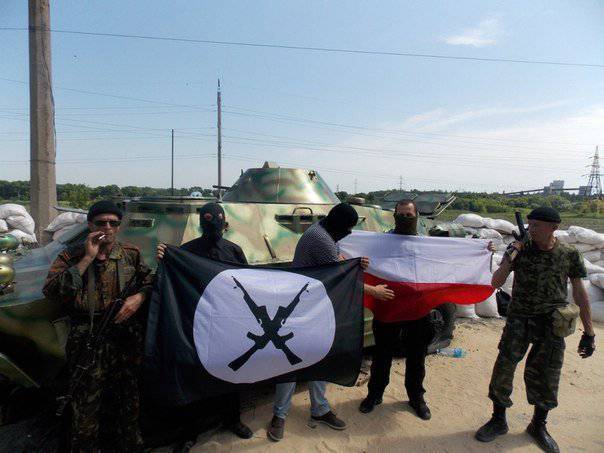 "I do not represent the Polish pro-Atlantic government. I represent the free Polish people, who are against NATO terrorist bases in Poland, "Bartosz Becker, a political science student who publishes his articles on Xportal.pl, said at a rally in Donetsk.
In an interview with the correspondent of Onet.pl, who is also in Donetsk, Becker spoke about the reasons for his action.
"We are trying to talk about the situation and the facts that are missing in the Polish media. There is asymmetry in the stories relating to Ukraine, which we are trying to destroy, "he said.
"We are saying that the opposition is financed with the assistance of external centers. This entire conflict is largely a projection of foreign, western centers, "Becker added.
Earlier, NewsBalt reported an open letter to the Polish public to the Russian people and the Russian authorities, which noted that the recent Ukrainian events "have reinforced our fears about the fate of the entire Eastern Slavs." The Poles asked Vladimir Putin to create a World Council of Slavs, which would become a platform for contact and mutual understanding "between our tribes."