Ministry of Defense: "Mace" may be adopted by the end of the year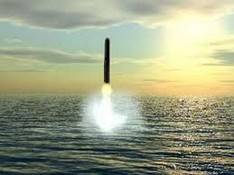 Flight design tests of the latest sea-based ballistic missile "Bulava" will resume in mid-June. This was announced today by an official representative of the Russian Defense Ministry, Colonel Igor Konashenkov.
"The next, 15 th in a row, a test launch is planned to be carried out from a regular carrier - the nuclear submarine of strategic purpose" Yury Dolgoruky ", said Konashenkov.
According to the representative of the Ministry of Defense, by the end of this year, five rocket launches are planned from the White Sea to fly to a given area of ​​the Kura test site in Kamchatka.
"With positive test results, the Bulava missile system can be adopted by the Russian Navy at the end of 2011 - the beginning of 2012", said official Konashenkov.
He noted that the "Bulava" test launches will be carried out under the control of a state commission, whose members will be directly on board the nuclear-powered submarine during the shooting. "
Recall that the last launch of the Bulava took place on October 29, it was made from a heavy nuclear-powered strategic missile submarine "Dmitry Donskoy" from the White Sea and was recognized as successful. Thus, the number of successful missile launches equaled the number of unsuccessful (7: 7). The next test launch of the Bulava will be held in June from the board of the nuclear submarine (NPS) Yury Dolgoruky.
Ctrl Enter
Noticed a mistake Highlight text and press. Ctrl + Enter